Acquaint B.V. stands for AQUA, INTEGRITY & INTERNATIONAL.
Our objective is to develop and market inspection methods and techniques for the drinking water and wastewater sector.
Inspection techniques are an essential link in closing the asset management cycle. With our inspection techniques we contribute to structurally reducing your capital costs and achieving operational excellence.
Our in-line and external inspection techniques are versatile and tailor-made, to meet your specific situation (pipeline material and diameter) and data requirements. The applied techniques are scientifically validated.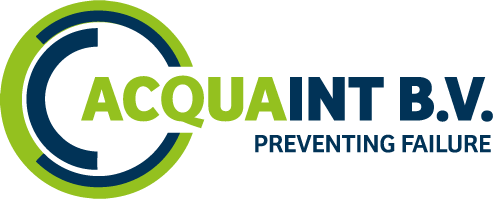 Zwettestraat 27B
8912 AV Leeuwarden
R.R. Dijkstra