Acquaint B.V. stands for AQUA, INTEGRITY & INTERNATIONAL.
Our objective is to prevent future failure of pipelines by using inspection methods and techniques, and the application of data science. With the aid of these tools pipeline owners are able to verify maintenance strategies and detect possible failure mechanisms. The application of data science creates a leverage effect whereby our customers increase the control over their assets.
This unique approach is an essential link in closing the risk based asset management cycle and speeding up the process by gaining control of your assets.
With our solution we contribute to:
100% Insight
85% Cost reduction compared to the traditional approach
90% Risk reduction
98% CO2 reduction
The applied techniques are scientifically validated by research institute Wetsus. Acquaint is a proud member of the Smart water grids research theme.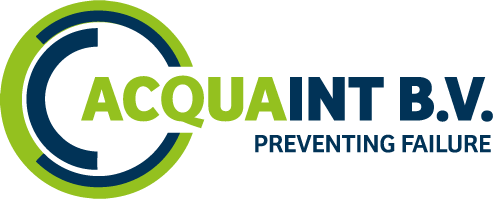 Zwettestraat 27B
8912 AV Leeuwarden