Interesse in de Franse markt of op zoek naar een geschikte partner voor uw business? Dan is de HydroGaïa een mooie gelegenheid om in te stappen en mee te gaan met de Water Alliance. U bent van harte welkom!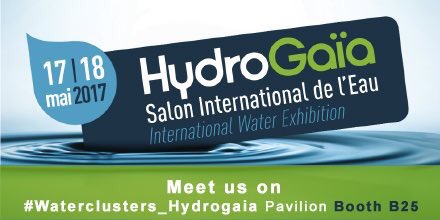 Op 17 en 18 mei vindt de zevende editie van het internationale water event plaats in Montpellier, Frankrijk. Het thema van deze editie is: 'value chain of the water system'. De Water Alliance zal deelnemen aan dit tweedaagse internationale event, in samenwerking met het water cluster Pôle-EAU uit Montpellier.
Op de HydroGaïa vindt u een beursvloer met verschillende workshops, presentaties en andere side events. Daarnaast wordt er vanuit het Enterprise Europe Network (EEN) een matchmaking event georganiseerd om gemakkelijk in contact te kunnen komen met internationale bedrijven.
Voor meer informatie over het event of voor aanmelding kunt u contact opnemen met onze Marketing Manager