The global corona virus pandemic is not over yet, but the pace at which large parts of the world are currently vaccinating their populations creates new optimism. For everyone in the water technology sector who has missed out on in-person networking, there is finally an event worth noting in your calendar: Aquatech Amsterdam will be held in the RAI from 2 to 5 November. And Aquatech would not be quite the same without the Holland Innovation Park (HIP)— the best place for Dutch technology companies to promote themselves.
The concept is simple: an informal and attractive park-like environment within the Netherlands Pavilion. The informal atmosphere proved a resounding success in past years, as Agnes Dirksen, head of marketing and communications at the Water Alliance, confirms. "We introduced the concept in 2019, and it was a huge success. We are very happy about that. It is not always easy to stand out at a large international trade fair. Some do it with a spectacular booth and a lot of space, and others do it by actively distributing flyers at the fair.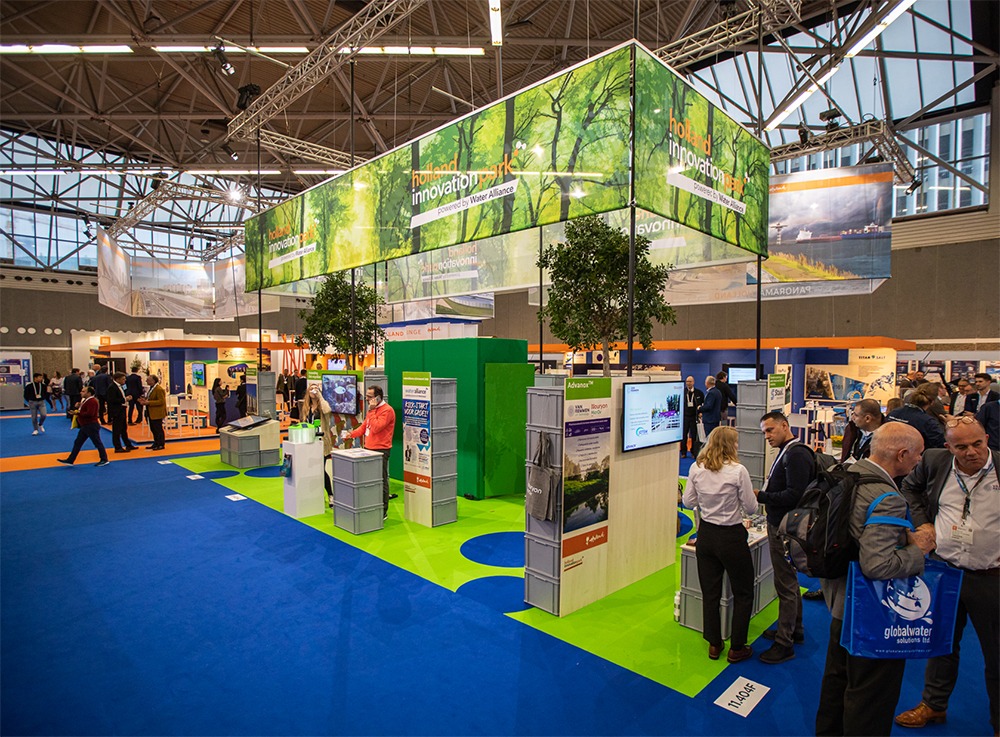 Together with the NWP and ENVAQUA, we have opted to aim for an informal atmosphere with a strong focus on networking opportunities. That decision paid off. The participating companies indicated that they made many promising contacts at the HIP." The HIP decor reflects the informal atmosphere with a central square with a cosy bar, bar tables, and seating areas. Around the central area, numerous top companies present themselves and their unique innovations. Participation is open to any Dutch water technology company, says Dirksen. There are a few rules, however.
"We invite all water technology companies to consider participating", said Dirksen. "To keep the HIP innovative and unique, we have some criteria for participation. The technology you bring to Aquatech may not be older than five years at the start of the exhibition, it must be Dutch, and above all, it must be fully ready for the market. And finally, a technology may be listed for a maximum of three consecutive years."
The benefits for participants are substantial: a central location on the exhibition floor, competitive rates for participation, support through all the Water Alliance's social media channels and the opportunity to pitch the innovation in the so-called 'Aqua lounge' in the Netherlands Pavilion 05.280.
Experience the work of pioneers
Want to stay on top of the latest trends, developments and technologies from the Netherlands? Make sure you visit the Water Alliance's Holland Innovation Park (HIP) at booth 05.170.


Who are exhibiting @ the Holland Innovation Park?
Acquaint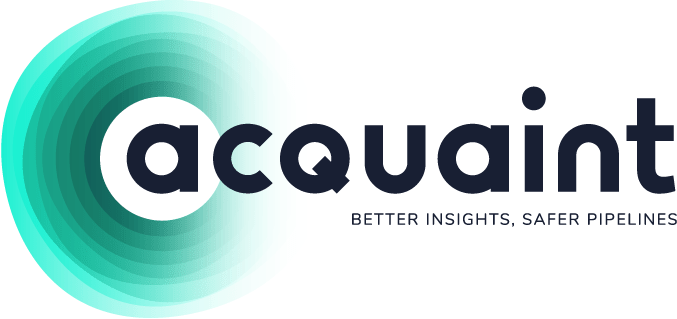 Acquaint aims to prevent future failure of pipelines. Pipelines which have a vital function within the drinking water and wastewater sector in achieving and maintaining the welfare of the society. The company develops innovative inspection methods and techniques for pipelines. With the air of these tools pipeline owners are able to verify maintenance strategies and detect failure mechanisms. The application of data science creates a leverage effect whereby customers increase the control over their assets. Acquaint contributes to the structural reduction of capital costs and the achievement of operational excellence.
Innovations: Pipe Scanner and Acquarius
DeSaH: decentralized wastewater treatment
DeSaH has developed a compact modular decentralized wastewater treatment system for household water. In this system concentrated waste water is collected by means of vacuum toilets (black water) and therefore separated from the other less polluted (grey) water. This system allows for an effective recovery and treatment of: Water, Nutrients, Energy and Micropollutants.
Desah offers 2 systems for wastewater treatment:
For new build environment (neighborhood, hotel, office etc.) the different types of wastewater are collected separately. Black water is collected by means of water saving vacuum toilets and is treated separately from the less polluted grey water. By doing so water, nutrients and energy can be recovered in the most sustainable way. Desah has several reference projects in the Netherlands, Sweden and Canada where this concept has been developed and proven for 30 – 1000 houses.
For existing build houses where the wastewater is already mixed DeSah offers their latest innovation with a compact activated sludge system + nanofiltration. The active sludge system is compactly designed in a container for easy transport. The recovered water has a very high quality and can be reused for various purposes locally.
Innovations: 2 systems for wastewater treatment
EMI Twente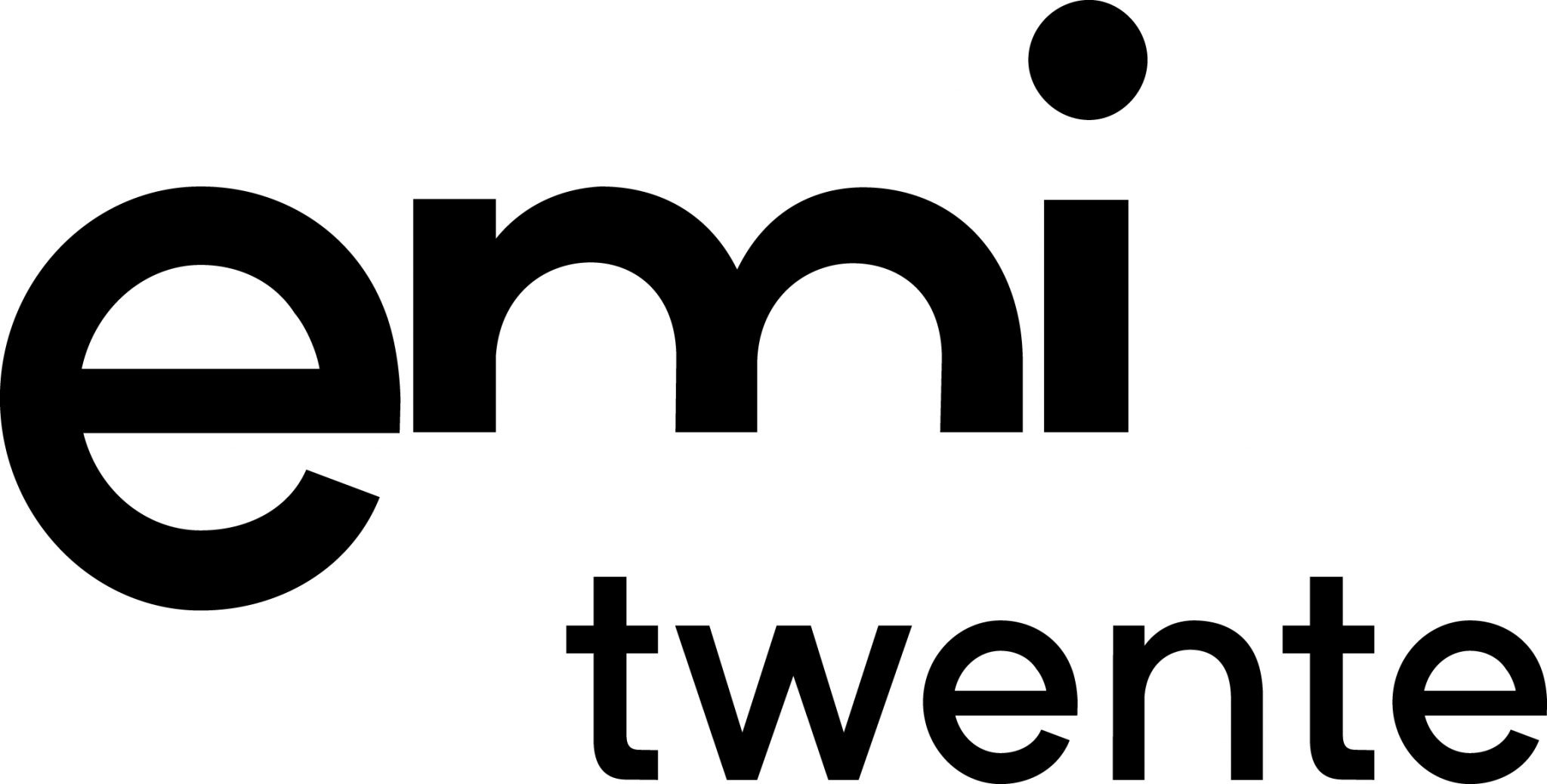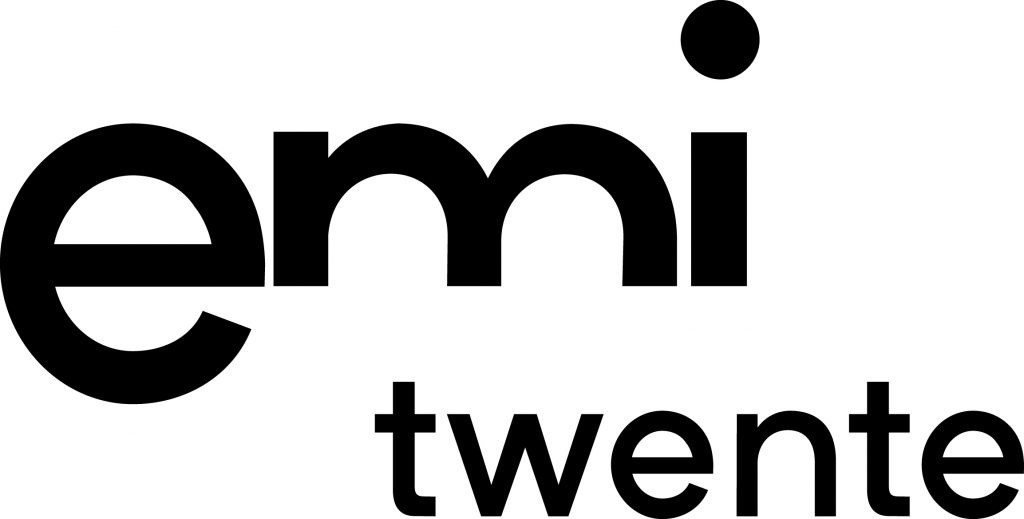 For 25 years, EMI Twente has been doing membrane related research, especially focusing on the transfer of fundamental know-how into viable products and processes. EMI Twente is recognized as an authority within the membrane field. EMI Twente offers services like desktop or consultancy work, feasibility studies, characterization of membrane samples, membrane development up to first prototype, application studies, small scale piloting, benchmarking, troubleshooting and building of customized equipment.
DoReMi (Donnan Dialysis ReMineralization). DoReMi is a UT-patented drinking water process, based on the use of membranes, which delivers high quality drinking water at low water losses and reuses minerals present in the source.
From the Demonstrator programme of NWO's domain Applied and Technical Sciences, funding has been granted to further scale up the process. EMI are currently building a pilot that will be demonstrated first at Oasen and then at Waterleiding Maatschappij Drenthe from October2021 onwards. In addition, EMI are approaching the market to transfer the technology/patent to a third party for commercial exploitation. The patent application has been pursued in Europe, the United States and Saudi Arabia. The Aquatech offers the ideal stage for us. DoReMi is a promising technology that can contribute to solving the societal challenges around drought/water shortages and the pressure on the quality of drinking water sources.
Innovation: DoReMi (Donnan Dialysis ReMineralization)
Ferr-Tech

Ferr-Tech is the global leader of Ferrate(VI) applications for industrial (waste)water treatment. By a patented process Ferr-Tech makes the use of Ferrate(VI) products available for the (waste)water industry, but also for the dairy industry. Ferrate(VI) is the strongest green oxidizing chemical known. Ferrate(VI) can be used for oxidation, coagulation and disinfection. From our headquarters in Meppel we run the waterlab and provide in high quality water testing, experiments and analysis for our clients.
Ferr-Tech started in February 2020. Ferr-Tech purifies (waste) water with FerSol, Ferrate(VI) in solution. For decades, Ferrate(VI) has been known worldwide as the strongest oxidant for water treatment of (industrial) waste water. In contrast to commonly used chemicals for water treatment, Ferrate(VI) is green, environmentally friendly and biodegradable.
Until now, it was not possible to produce Ferrate(VI) in a stable and sustainable way. Thanks to pioneering research by our founders, and now a unique and patented production process, we are able to offer Ferrate(VI) as a stable and long-lasting product for industrial use. As a start-up, from Drenthe we are the first company in the world to have succeeded in this. When Ferrate(VI) is used for the purification of waste water, the process becomes more sustainable, energy efficient and it is possible to use water in a circular way for the industrial process.
With Ferr-Tech we want to accelerate the green industrial revolution by purifying wastewater in a green, efficient and circular way with FerSol. In various segments of the industry sustainable, circular and innovative solutions for (waste)water treatment are being sought. These solutions are not always available. With the application of FerSol, Ferr-Tech can provide a solution. Ferrate(VI) is very versatile: it is the strongest oxidant in the world, it reacts with dissolved substances, causing them to sink (coagulation) and as a side effect it eliminates certain bacteria, fungi and viruses.
We make a major contribution to the circular economy. Purified water can be completely reused in the system. Due to the strength of Ferrate(VI), the residual product of polluted water is more concentrated. Through strong oxidation, the particles of the residual product bind better to each other, which results in less 'sludge formation'. This means that our residual products are drier. As a result, there is less water loss but also less weight in the residual products (for disposal). This results directly in fewer CO2 emissions and less energy consumption. In addition, residual products (depending on the water to be treated) can in some cases be reused as raw materials for fertilizer. The water is so pure that it can even be reused in the customer's production process.
Innovation: FerSol, (Ferrate (VI) in solution), the strongest green oxidizing chemical
Hydraloop


Water recycling is the most efficient and affordable way to use less water. And the easiest way to recycle water is to clean it right where you use it – decentralized.
Hydraloop is a global leader in designing and producing innovative and game-changing high-tech decentralized water recycling products in different sizes for homes and apartments, commercial property, hospitality, and more. We are a Dutch company, based on the Water Campus in Leeuwarden, the Netherlands, with offices in the United States and the United Arab Emirates and an extending global network of over 100 partners. Hydraloop received global recognition from a range of organizations including the World Alliance for Efficient Solutions, Water Europe, TIME Magazine, and Newsweek, and won numerous awards, including 'Best of the Best' at CES2020, the worlds largest consumer and electronics show in Las Vegas. We are looking for partners who can market, sell and service our products. We offer our partners third line technical & marketing support, training, and marketing materials. The sectors we are interested in are real estate development (residential and commercial), real estate retrofitting and water utilities.
Innovation: Hydraloop: a revolutionary greywater recycling system
ROLAPAC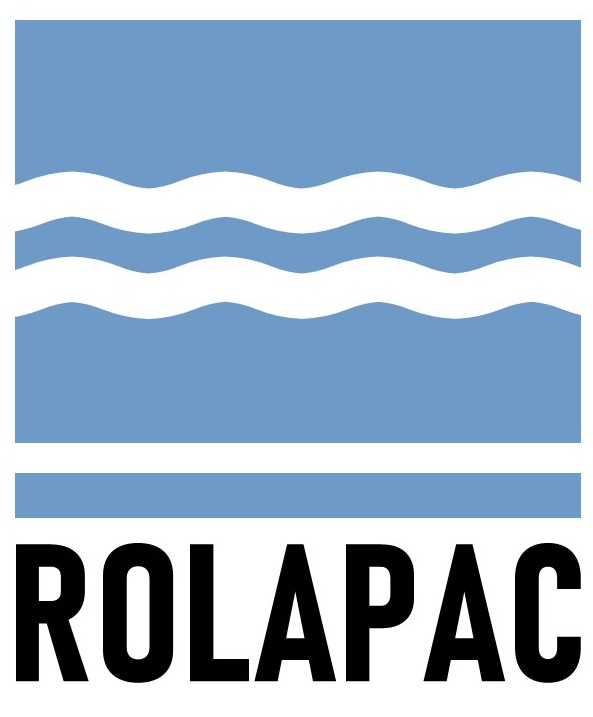 Urban areas are increasingly faced with the formation of floating layers in sewage pumping stations. This floating layer consists of fats, oils and greases (FOG), wipes and other items that do not belong in the sewer. These 'floating layers' are costly to remove and removal process is an unsustainable practice. In addition, the floating layer increasingly puts pressure on the sewer infrastructure during periods of heavy rainfall. This is something we are increasingly experiencing due to climate change. The ROLAPAC solution prevents the formation of a floating layer and which therefore reduces cleaning necessity. This in turn reduces cleaning costs, improves the sewer infrastructure and reduces C0² emissions.
A practical example may give a better picture: a year ago, we were allowed to test our innovation in cooperation with Delfluent Services BV in a sewage pumping station in Scheveningen. In this lift station, a professional cleaning was scheduled up to 5 times a year to remove the FOG floating layer.
In the old situation the FOG is removed via mainly diesel-driven vehicles that then transports the grease to the incinerator, a very C0² intensive process. When maintenance is scheduled during a period of bad weather the lift station is needed to transport the water and cannot go into recess which results in high (re-)planning costs. In addition, sewerage pumping stations are often located in residential areas where maintenance can lead to inconvenience for local residents.
With the application of the ROLAPAC technology, these problems belong to the past. The pilot in the Scheveningen sewage pumping station shows that the aforementioned challenges no longer occur; one short annual maintenance is sufficient. In addition, the pilot gave a major additional benefit: pump failures no longer occurred (previously once every 7 weeks). The payback time is therefore less than 2.5 years and the sustainability contribution to the lift stations owner is significant.
Innovation: Rolapac is an innovative and patented floating layer remover for sewage pumping stations.
Van Remmen UV Technology

Van Remmen UV Technology has been pushing the boundaries of low pressure UV technology since 1999. With our pragmatic and personal approach we work together with our customers to create state-of-the-art applications for fluid and surface treatment. Our products combine top performance in both UV disinfection and advanced oxidation with the best efficiency in the market and very high reliability. We are proud that we can combine the best products and services for our customers while contributing to a more sustainable planet.
The Advanox UV reactor is specifically designed for micropollutant removal in combination with MicrOx Hydrogen Peroxide, a cooperation between Van Remmen and Nouryon. In contrast to standard plug-flow UV systems this solution is designed for an optimal dose distribution, high energy efficiency, and a high throughput giving a reliable removal efficiency. Advanox combines OH-radical oxidation and UV photolysis, an extremely efficient technology to remove pharmaceuticals, pesticides and other micropollutants in several types of water. For the best performance and for fewer and lesser by-products low pressure UV-C lamps and H2O2 are used in synergy. It is a modular concept with integrated safety features, can be controlled remotely, and with little and easy maintenance.
Innovation: Advanox- MicrOx
UVOX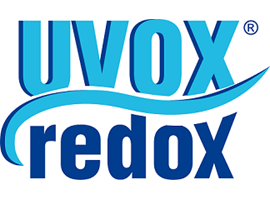 The patented UVOX Redox® technology combines the oxidizing effect of ozone with the disinfecting effect of ultraviolet light and initiates meanwhile a highly effective advanced oxidation process (AOP) in one single system with one single lamp.
UVOX Benelux b.v. focusses on sustainable, environmentally friendly and chemical free technologies for water and air treatment. Due his owners the company have over 35 years of experience in water, air and surface purification by means of Ultraviolet light.
Innovation: UVOX Redox