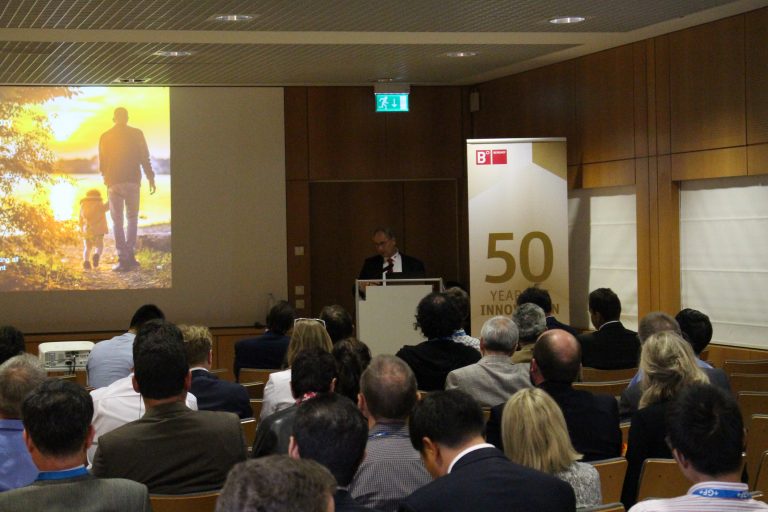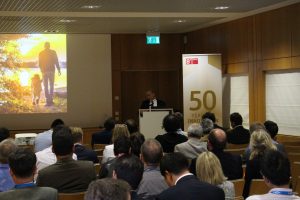 Munich, Germany – The first Innovation Day, hosted by Berghof Membranes at the IFAT exhibition in Munich was a success. The audience witnessed an interesting symposium, where world-leading experts shared their vision on the future of industrial effluent treatment. The event surpass commercial purpose, as besides OEM-partners, end-users, consultants, research institutes and universities, also other technology suppliers attended the event.
The main goal of the Innovation Day was to unite all chains in effluent treatment for creating awareness for our common purpose: a clean environment for all generations. Because together we can make a substantial difference towards industrial market transformation.
After five interesting presentations giving by Prof. Dr. Heiner Strathmann of University of Stuttgart, Mr. Christopher Gasson of Global Water Intelligence, Prof. Simon Judd of Cranfield University, Mr. Farid Turan of MBR Solutions Ltd and Mr. Steve Goodwin of Aquabio Limited about the current status of advanced industrial effluent treatment and the future demands of the technologies for this cause, there was a panel discussion and a Q&A session.
The audience was impressed of the high level of knowledge of the panel members. The attendees, that work in different fields of effluent treatment, had the change to participate during the Q&A session afterwards. As result a really interactive session took place and questions were fired at the panel members.
A very constructive afternoon, open discussion about a variety of forward looking membrane-based technologies.
One of the conclusion of this day was that the created platform by Berghof Membranes was essential to constantly innovate in the sector. It should become an annual event, according to a number of attendees. This interactive way of presenting the event seems to be a excellent template for next events. For future's Innovation Day's a letter of intent for collaboration on these higher purpose could be the next step!