Recently Bucon Industries and Mannen van Staal based in Leeuwarden, The Netherlands both cooperating in the joint venture Dutch Steel Profiles, implemented a new machine line for the production of the latest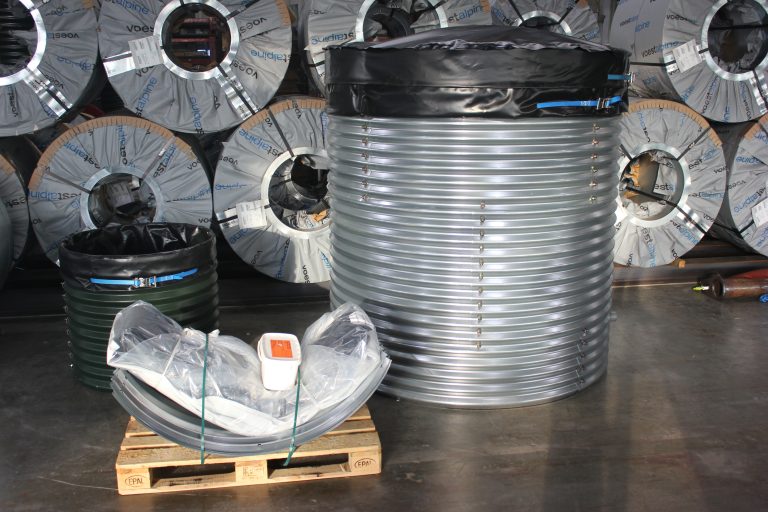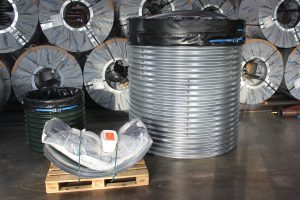 development in prefabricated water storage systems in extension with prefab buildings. The machine was officially put in production by the commissioner of Friesland, Mr. S. de Rouwe together with alderman Mr. H. Deinum of the city of Leeuwarden and both owners of Dutch Steel Profiles Theunis Bakker of Mannen van Staal and Peter Bulsing of Bucon Industries.
Product improvements
Together with the start of the new machine line, Bucon Industries introduced the latest product-improvements in their unique ECOtank®, the alternative tank intended for the storage of all types of water and designed with a focus on 'easy and global-use'. This latest innovation of BUCOtank® CGS storage systems is built up of steel plates having thicknesses of 0.6 mm to 2.5 mm with diameters of 1.3 m to 30 meter. With the supply and installation over 20,000 tanks in 30 years worldwide (mainly in horticulture), Bucon Industries now starts with the introduction of their innovating concept into the drinking- and wastewater sector.
Bucon Industries and Dutch Steel Profiles are both based in Leeuwarden, The Netherlands and member of the Water Alliance.