An extraordinary agreement was signed at WaterCampus Leeuwarden on Thursday, 14 September 2023. The ceremony was attended by a delegation that included Governor Tony Evers of Wisconsin (U.S.) and several representatives of the Wisconsin Economic Development Corporation (WEDC). Beverley Ferrara, European Representative of The Water Council in Milwaukee, was also present. She and Hein Molenkamp signed a Memorandum of Understanding (MoU), agreeing to strengthen and expand the cooperation that has existed for years.
The delegation was received by Harro Brons and Hein Molenkamp of Water Alliance. Friso Douwstra, a member of the provincial executive of Fryslân, and Abel Reitsma, alderman of the municipality of Leeuwarden, were also in attendance. After a tour and lunch, during which ideas were exchanged, Beverley Ferrara and Hein Molenkamp signed the MoU. Harro Brons, Business Development Manager at Water Alliance: "We are both cluster organizations. Cooperation between these clusters leads to exports because Dutch companies can bring their innovations to the American market much faster. Companies like Samotics, PB International, Hydraloop, Acquaint, Berghof, Ferr-Tech and many others are already taking full advantage of this and doing business in the U.S. Vice versa, American companies are gaining a faster foothold in the Netherlands. For that reason, Aquacycl, from San Diego, recently opened a European branch in the WaterCampus Business Centre."
International partnerships
Beverley Ferrara has known WaterCampus and the Water Alliance for some time. As a representative of The Water Council, Ferrara helps European water technology companies gain a foothold in the U.S. She is a strong advocate of international partnerships. "Like the Water Alliance, we want to help our member companies enter international markets . This is possible thanks to hubs like the Water Alliance and ours. With our international partnerships, we can help companies get a really good start in the market."
Since the inception of the Water Alliance thirteen years ago, ties with the U.S. water technology sector have grown considerably, resulting in several Dutch companies now operating there. Conversely, American companies are also beginning to find WaterCampus as a base for their European operations. WaterCampus Leeuwarden's international reputation as an 'innovation ecosystem' has grown due to all these activities, and international political leaders are increasingly taking the time to find out how we have managed that in Leeuwarden.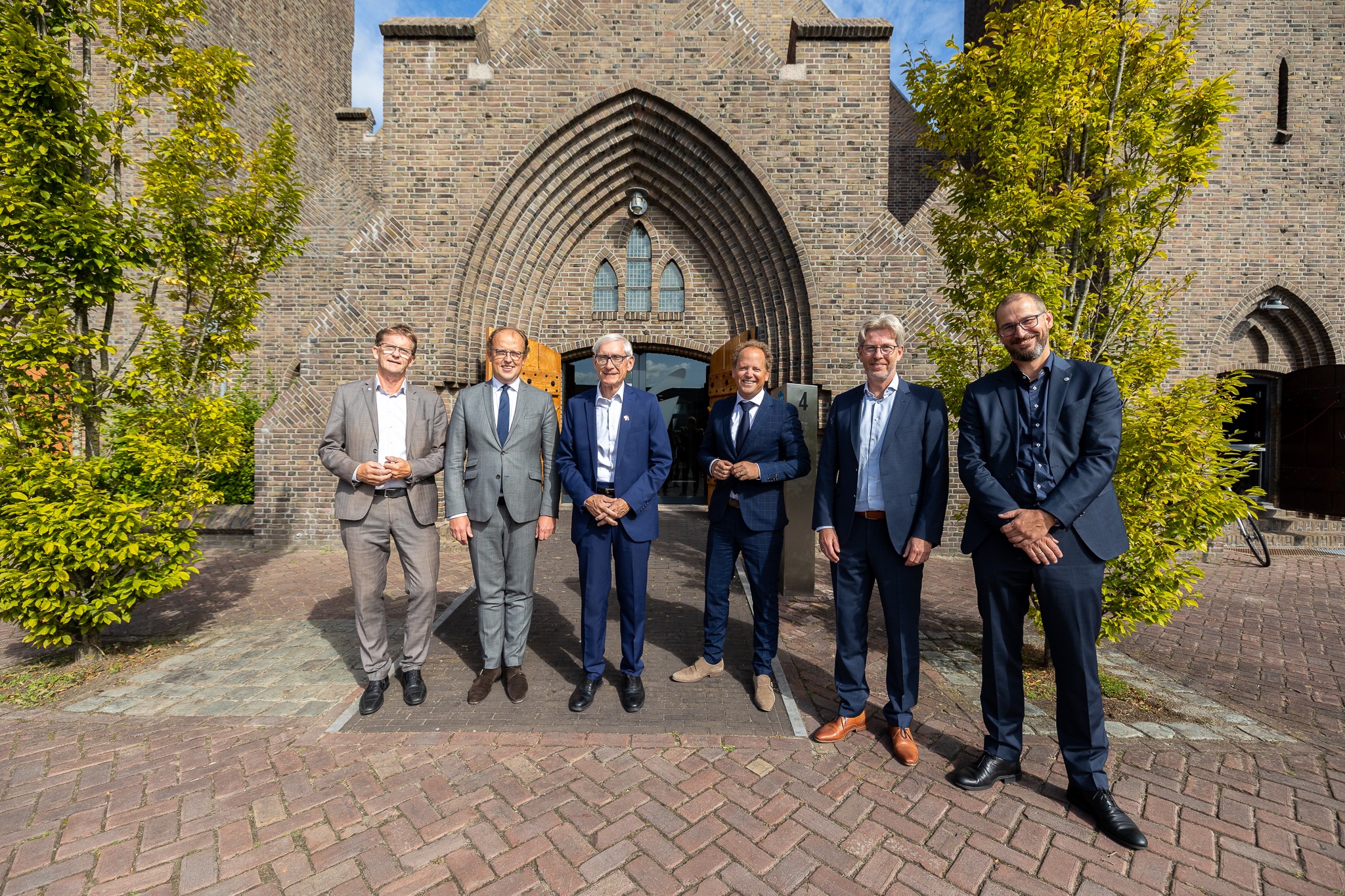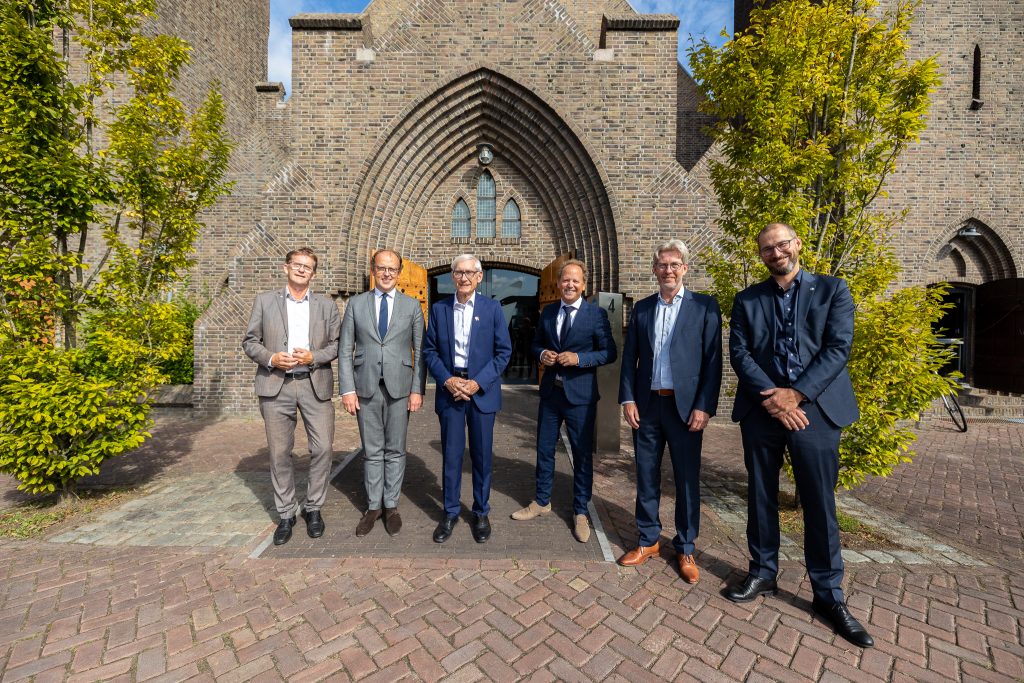 "I'm impressed with what I've seen", said Governor Tony Evers. "Opportunities have been utilized creatively. You have built an extraordinary innovation ecosystem with the government.

Missy Hughes, CEO of the WEDC, was also impressed with the collaboration at WaterCampus between business, education and government on solving societal problems. "It's an approach we also promote in Wisconsin. You can achieve a lot together." She said learning about water technology challenges from different perspectives was enriching. "We will take those insights to Wisconsin." She hopes for further collaboration between innovative Dutch companies and Wisconsin companies. "We have some amazing companies, but they sometimes struggle to innovate. It would be great to combine the innovation of Dutch water technology with the traditional manufacturing experience in Wisconsin."
Friso Douwstra was pleased to hear it. "It was a very interesting meeting", Douwstra said. "We enjoyed discussing cooperation between the Frisian water-tech sector and Wisconsin's. Greening and commitment to renewable energy are at the top of the agenda for both of us. Today, we demonstrated the added value WaterCampus offers in this regard and how far along we are with our innovations in water technology. Developments are moving at a tremendous speed; they were impressed by that. This offers excellent opportunities for Fryslân to expand cooperation in the coming years. Together, we can innovate faster and make strides toward a circular economy."
Douwstra recalled that Friesland does not officially have a university but that the Water Campus has filled the gap. Leeuwarden alderman Abel Reitsma agreed: "Scientific research is incredibly important, and Wetsus has brought that to Leeuwarden. But we are also doing more here, ensuring that water education is available at all levels. You can see what that does to a city. When I cycle through the city now, seeing all these students from various countries and levels makes me happy. We once started by installing signs at the approach roads, calling Leeuwarden the 'Capital of Water Technology'; we have now really become it."
Sowing seeds
Hein Molenkamp, Director of the Water Alliance, couldn't help but be pleased. After all, his organization has been helping Dutch water technology companies bring innovations to international markets faster for over 13 years. The market in the U.S., a country with relatively high water consumption, is high on the priority list.
"As the Water Alliance, we have been sowing seeds for more than 13 years. We attend trade shows all over the world with Dutch companies. Perhaps more importantly, in the background, we are building an international network with other clusters—Water-Alliance-like organizations doing the same thing in other parts of the world with their companies." Harro Brons: "That network is a tremendous help in matchmaking, which we are busy with internationally. It also helps that WaterCampus offers such a unique innovation ecosystem, which gives us a strong position in many parts of the world.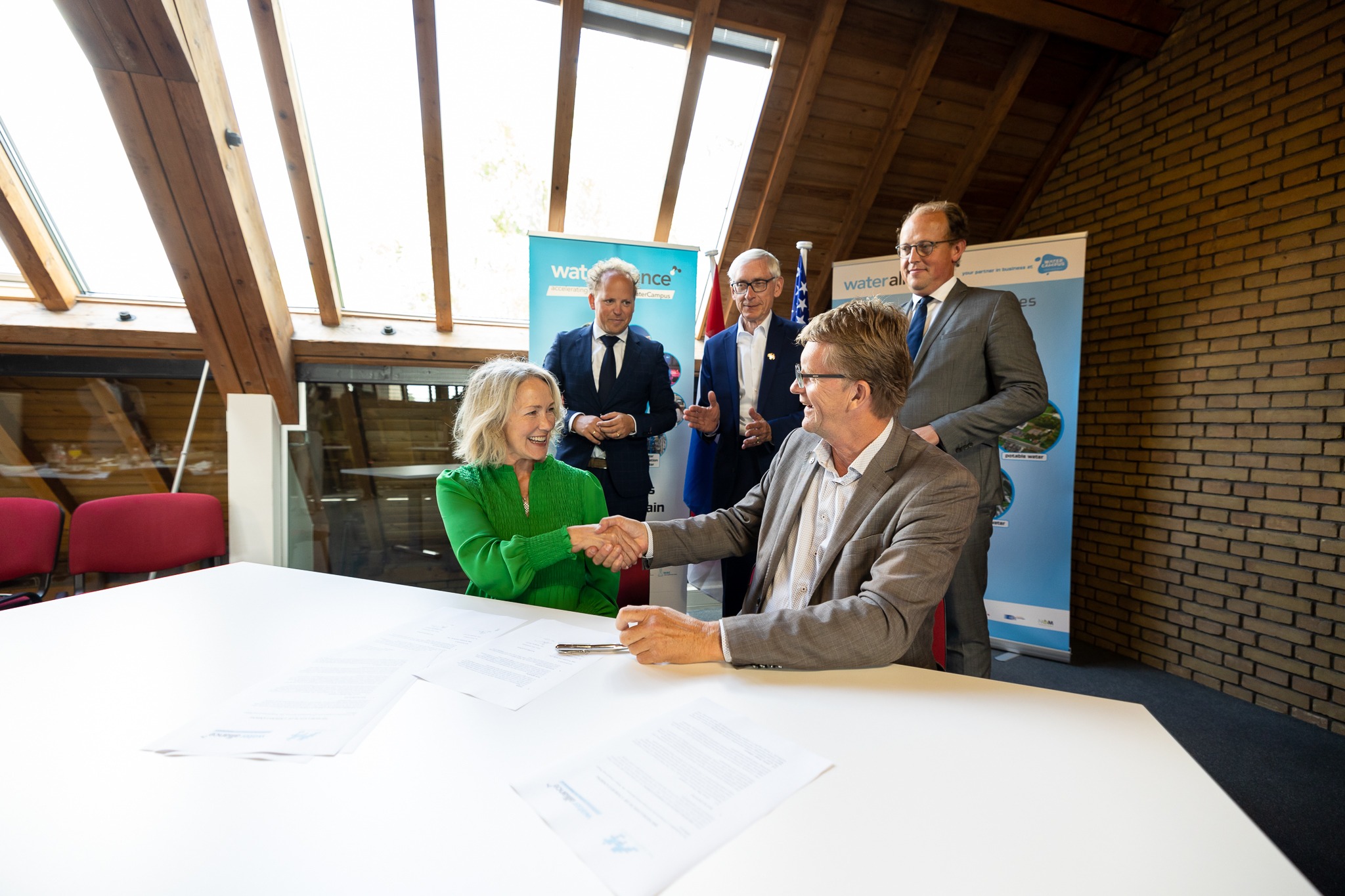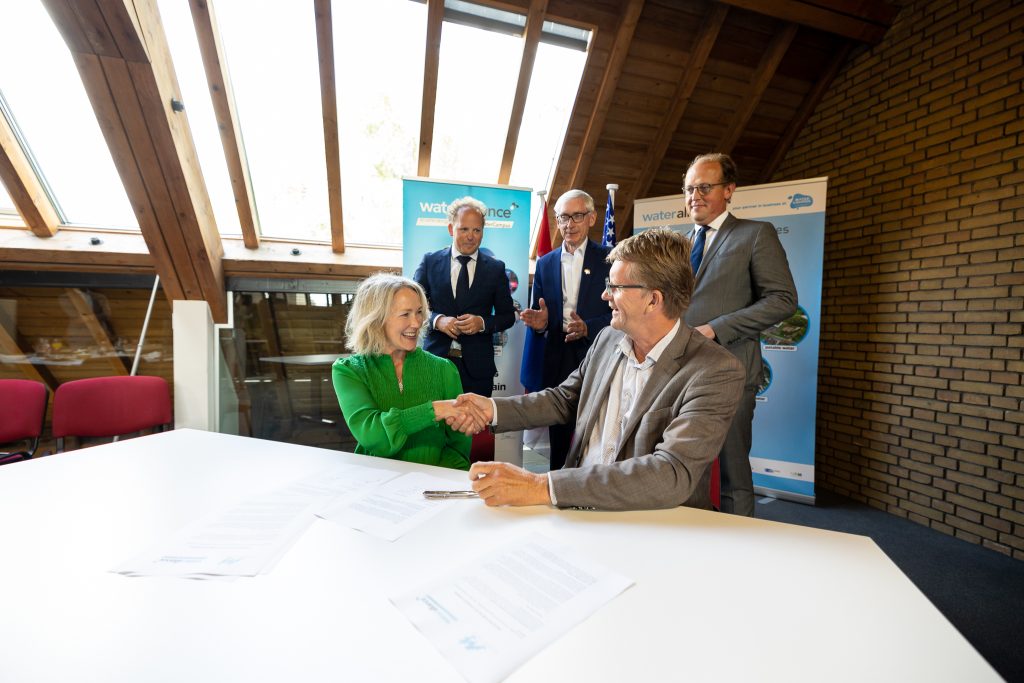 With their water sector knowledge, clusters help companies with the various questions they encounter when entering a new market. As a cluster, we can advise them on markets, laws and regulations; we can also connect them with partners, production companies, projects or launching customers who are open to testing an innovation on a real scale. We are also assisted by parties like the NOM [Noordelijke Ontwikkelingsmaatschappij, ed.], which increases the available knowledge and network. The results speak for themselves: our ties in the U.S. have led to business opportunities in America for several Dutch water technology companies."
Dynamics
"You can see that the approach works, even in the U.S., where Water Alliance members like Hydraloop and Ferr-Tech are already doing good business. The Wisconsin delegation also cited them as excellent examples. At the same time, the interest of foreign companies in the WaterCampus is also increasing", says Hein Molenkamp. "Last year, Australian company Clean TeQ Water opened a branch at WaterCampus; this year, as Harro mentioned, American company AquaCycl opened their European office with us. Those dynamics are good for the water sector and buyers and suppliers, such as metal companies, of which there are several in Friesland."
Photos: Lucas Kemper