New technology makes high-quality product from fish processing residuals. When you think of fish, you don't automatically make a link with leather. Nevertheless, the skin of, for example, salmon, cod or haddock is an excellent raw material for sustainable production of exotic leather with the structure of a water snake.
Searious bv from Beetgumermolen (Netherlands) has developed a technology to produce leather without chrome, brine and anti-fungal materials. Water Alliance member Cirtec from Purmerend supplies a core component in water treatment so that the unique production process becomes a closed system. Both parties have signed an agreement at the AquaNederland trade fair to confirm their collaboration.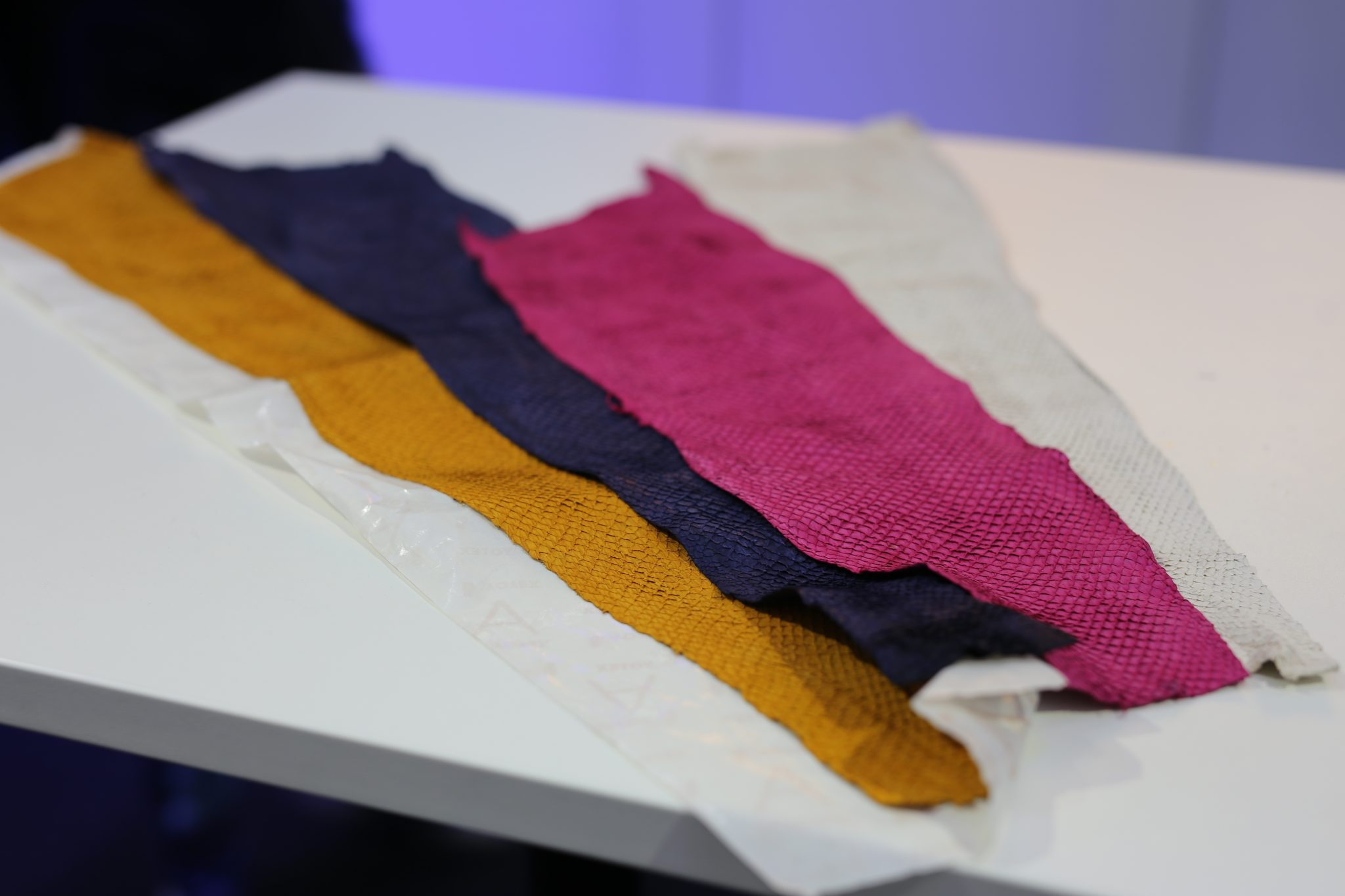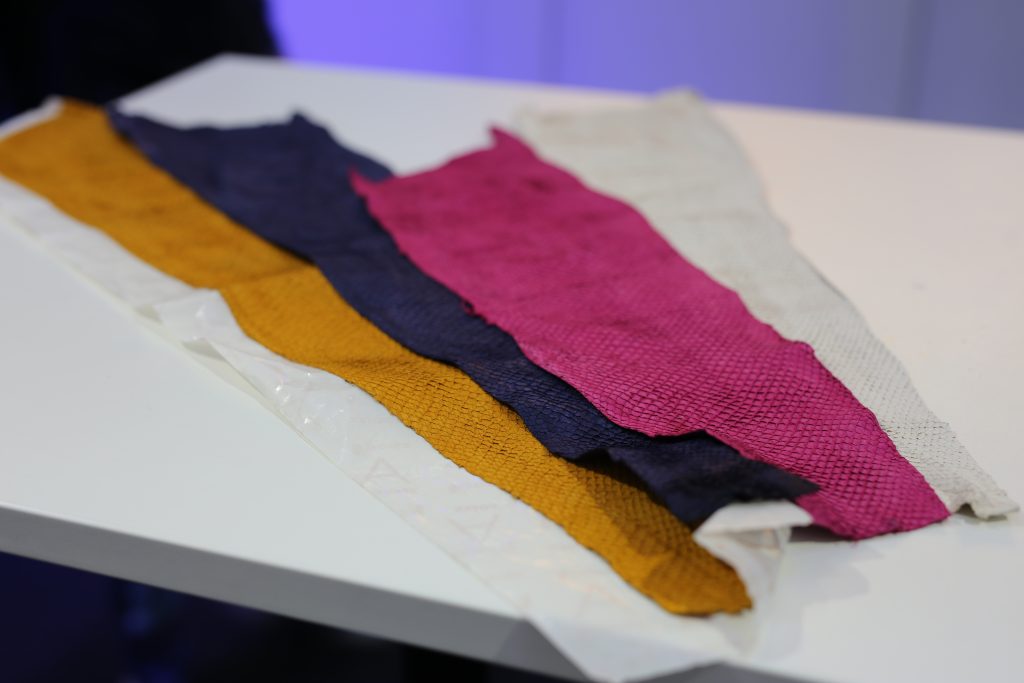 Leather made from fish skin is not new, in fact it has been around as long as humans have eaten fish. Even today, fish leather is increasingly produced because the main raw material is an upcycled material from a residual product from fish processing. However, if harmful substances are used when tanning leather, such as eg. chromium, brine and fungicides, an important part of the presumed sustainability is lost. This sustainability aspect has prompted Folkert Fennema of Searious to develop a tanning process, without waste. Fennema has been the driving force behind this development since 2016, a period in which he cooperated with several parties.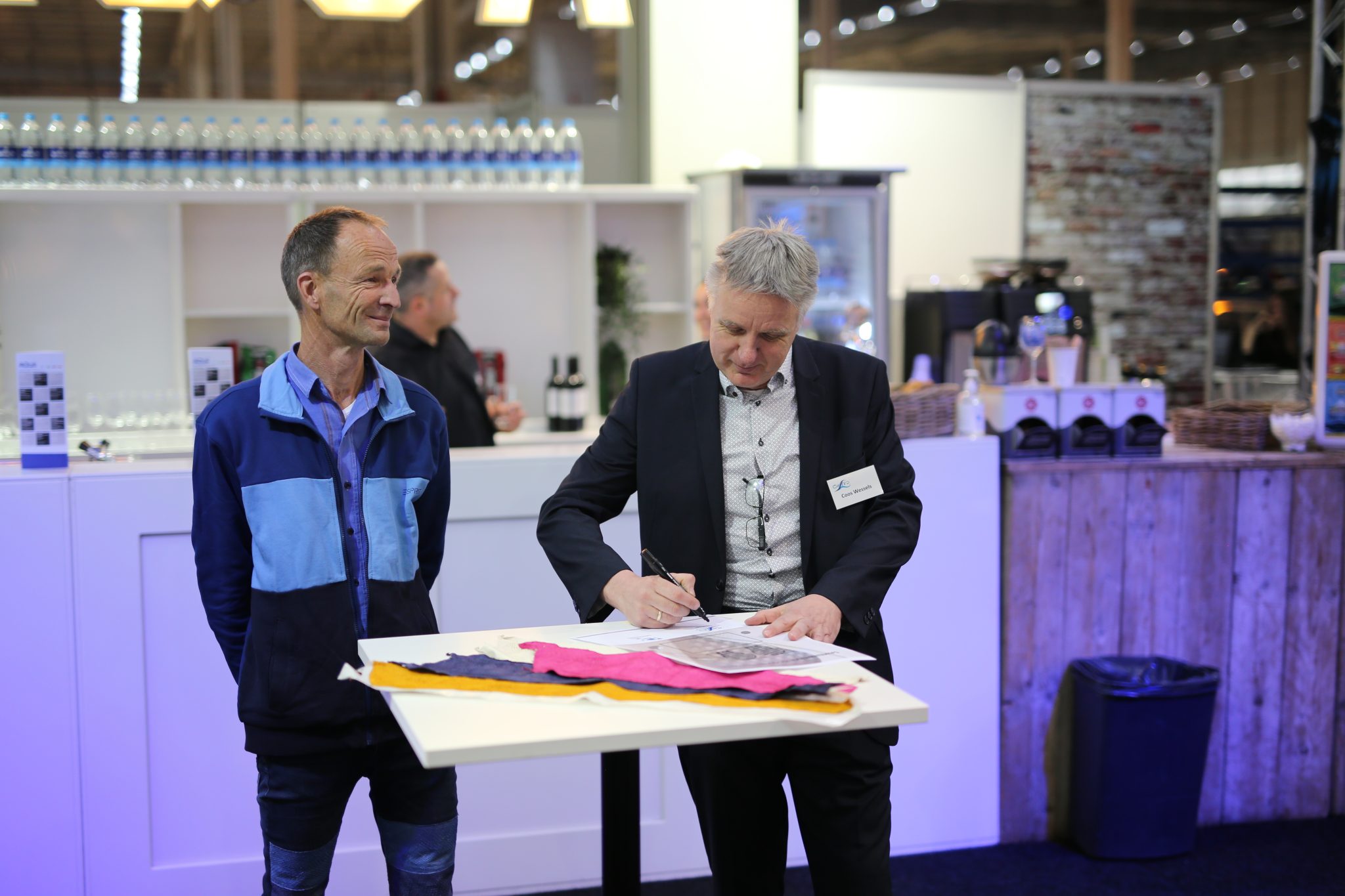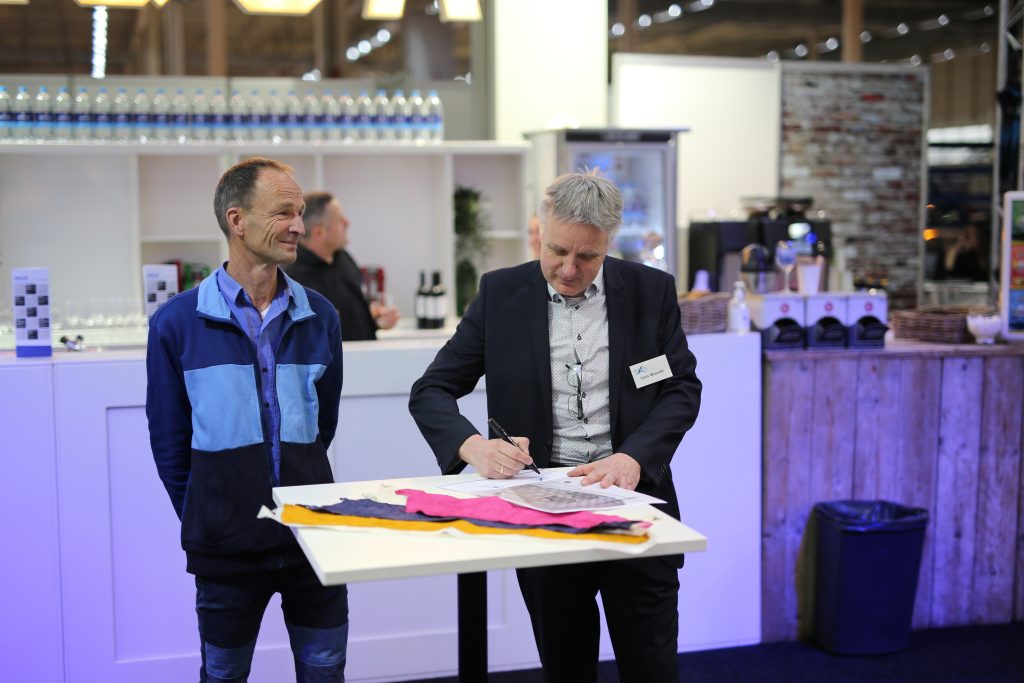 The final challenge in sustainable fish leather tanning is the treatment of a liquid stream that still contains too much water to be useful again. That's where CirTec comes in. By evaporating water using low-grade energy, a reusable concentrated raw material-rich stream with a positive value is created. The sum of technology results in a sustainable tanning process, in which a residual flow is converted into a high-quality product, without creating a waste flow. A development that is fully in line with Europe's circular objectives.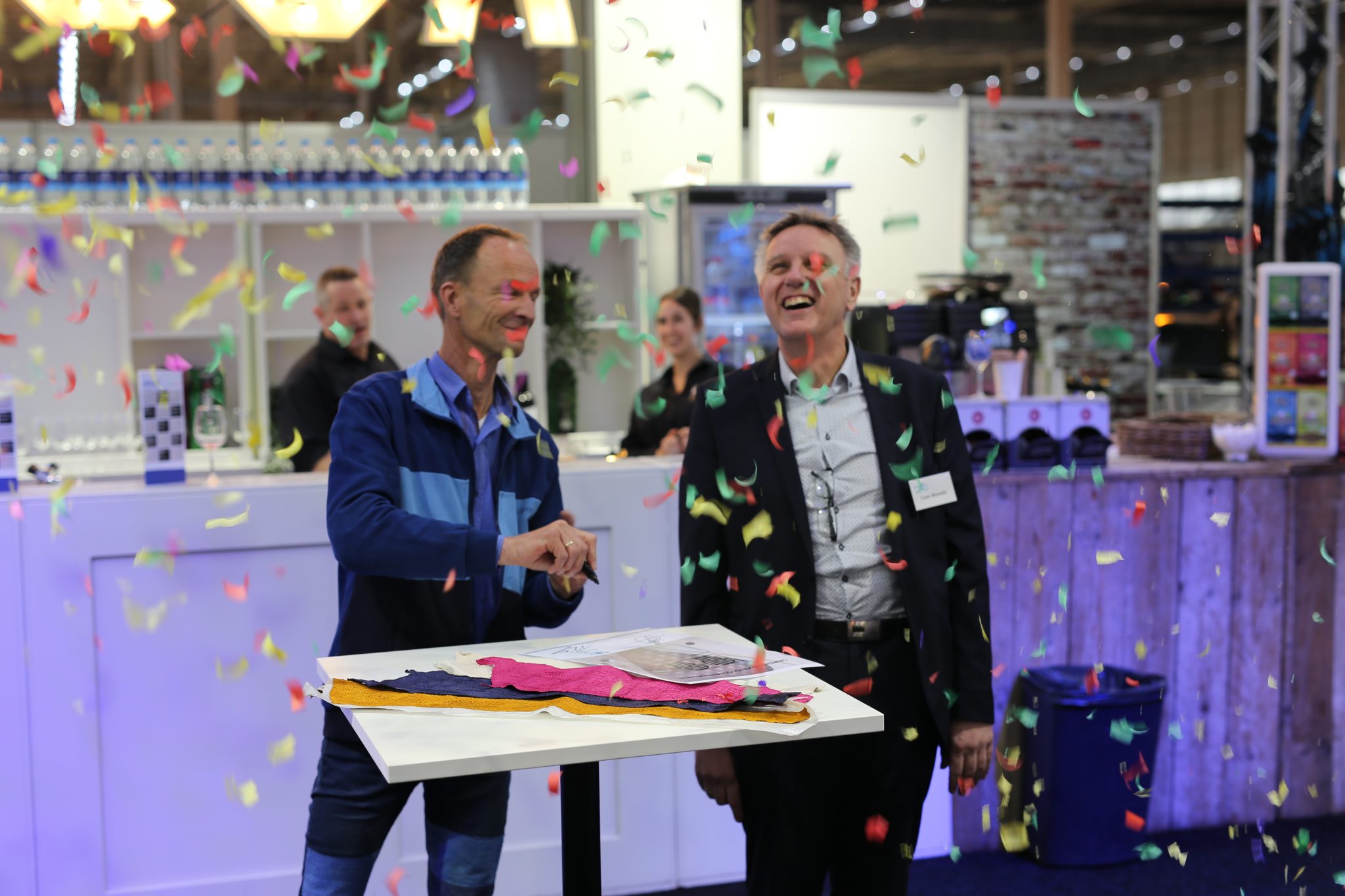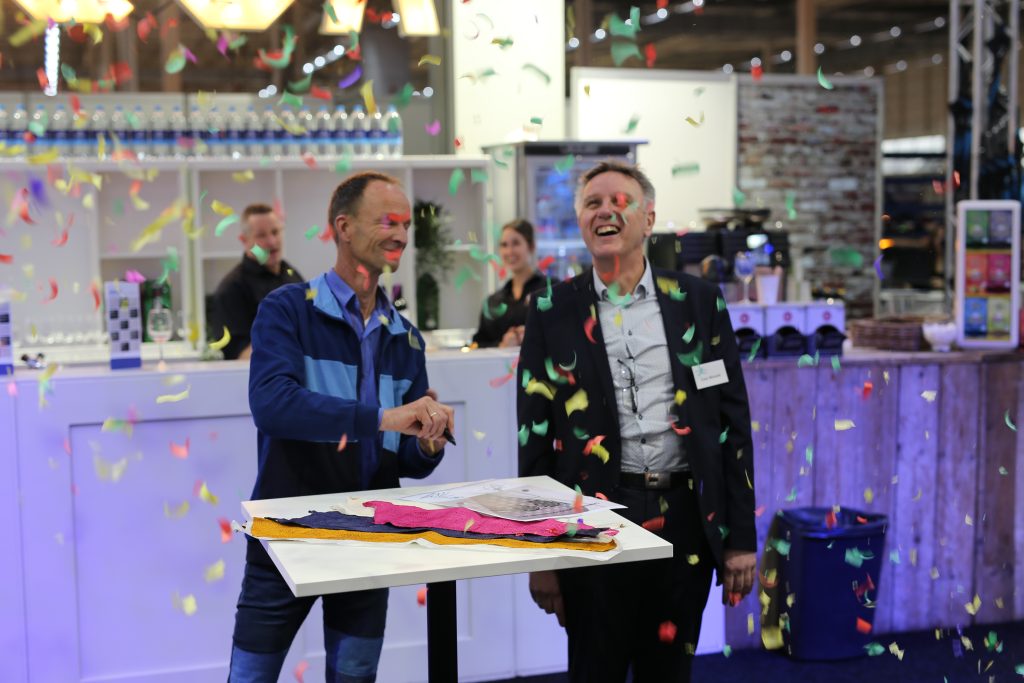 Developing a beautiful product that is sustainable and innovative is one thing, but if the costs turn out to be too high, it is doomed to fail. Tanning fish skins according to the Searious method is both technically and financially feasible and thus combined with circularity and environmental benefit an important step forward, Searious will build a prototype installation at its location in Leeuwarden this year, with all process steps integrated on a representative demonstration scale.
The project started at the end of 2021 and will be completed by mid-2023. The realization of a full scale installation isstarted when finalising this project. The relationship between Searious and CirTec relates purely to the water paragraph, so the AquaNederland trade fair has been chosen for the official confirmation of the collaboration, and more specifically at the Aqua Business Lounge.
Source: CirTec & Searious