As we look back on inspiring days at Dutch Dubai, the Netherlands Pavilion really did come alive, bursting with activities, presentations, panel discussions, networking and more. It provided a great atmosphere, all be it 2 years later than planned. The water seminar "Water, Energy & Food for Cities, Industry and Agriculture" which NWP and Water Alliance co-organized at the Netherlands Pavilion at Dubai Expo on March 23 was a big success. It attracted a diverse crowd, with over 100 participants in person and also a substantial crowd tuning in on the live stream.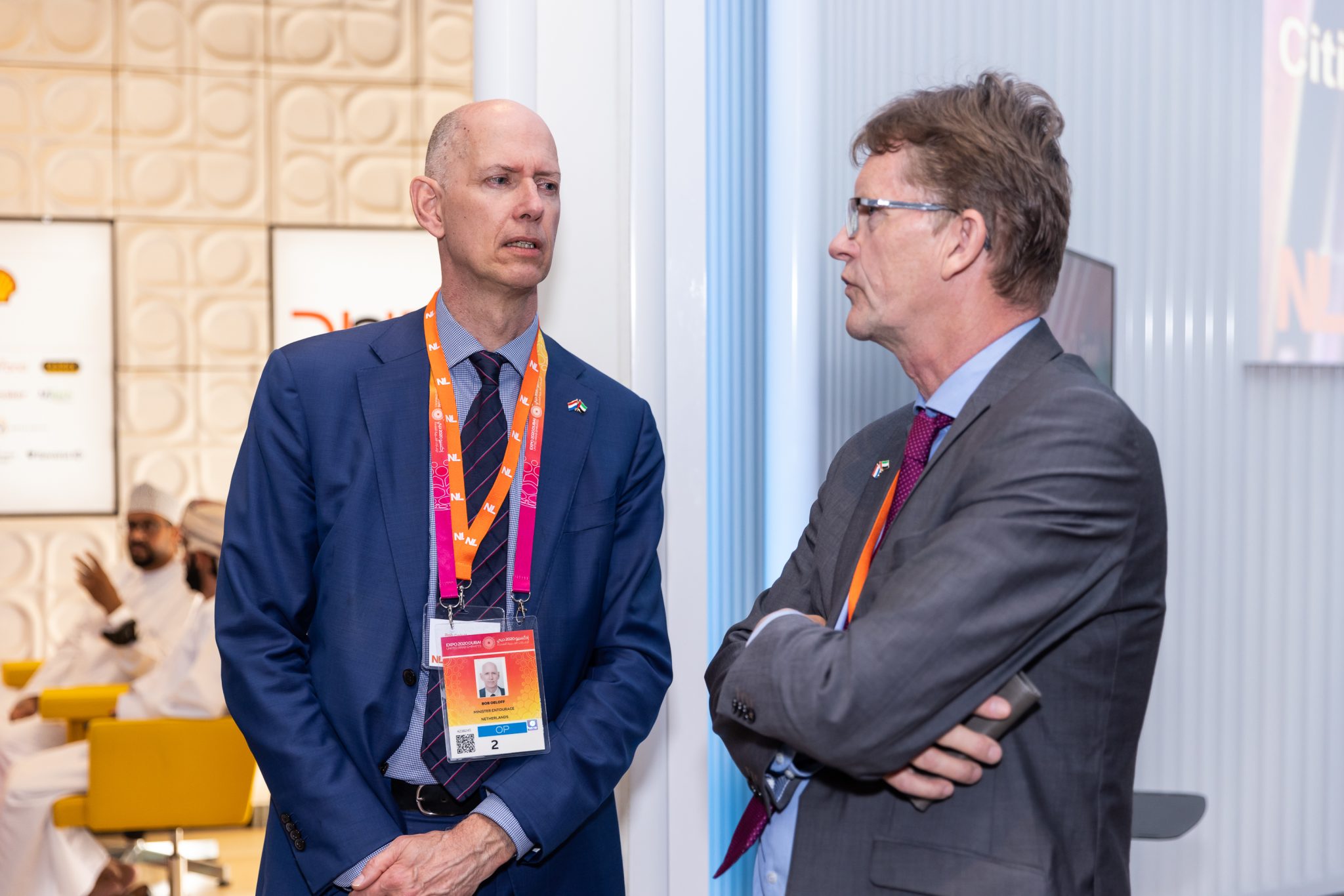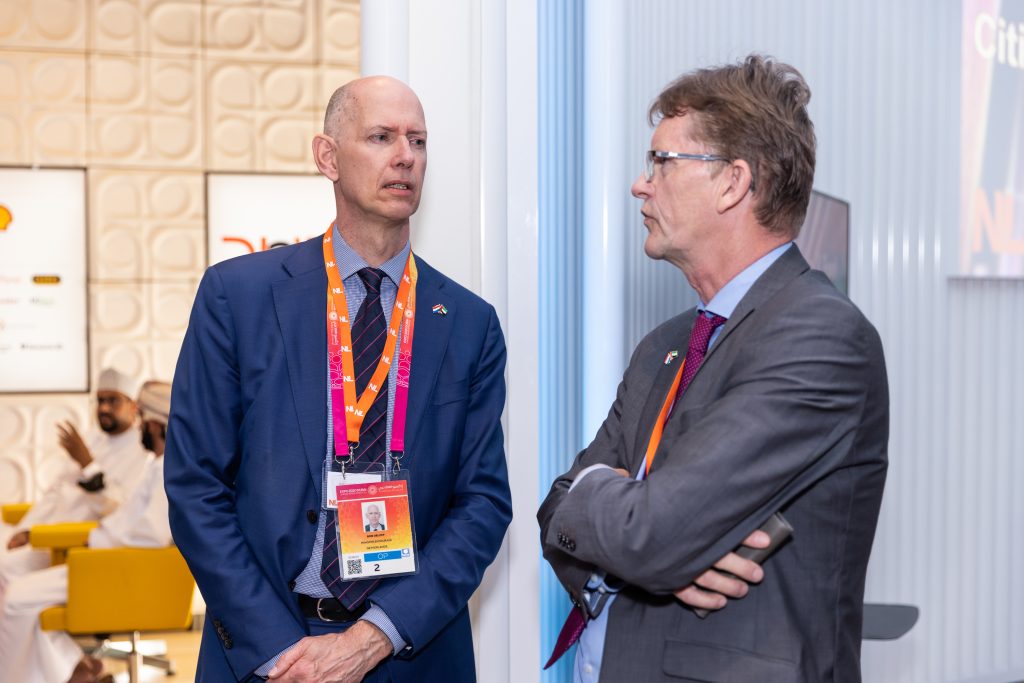 The Dutch trade mission to Dubai which was organized in the same week also had a large gathering at the Pavilion. Led by Minister Mark Harbers (Ministery of Infrastructure and Water Management) a diverse group of companies represented the Dutch in full force, with about 50 companies from 3 sectors: Water, Sustainable energy and the Circular economy.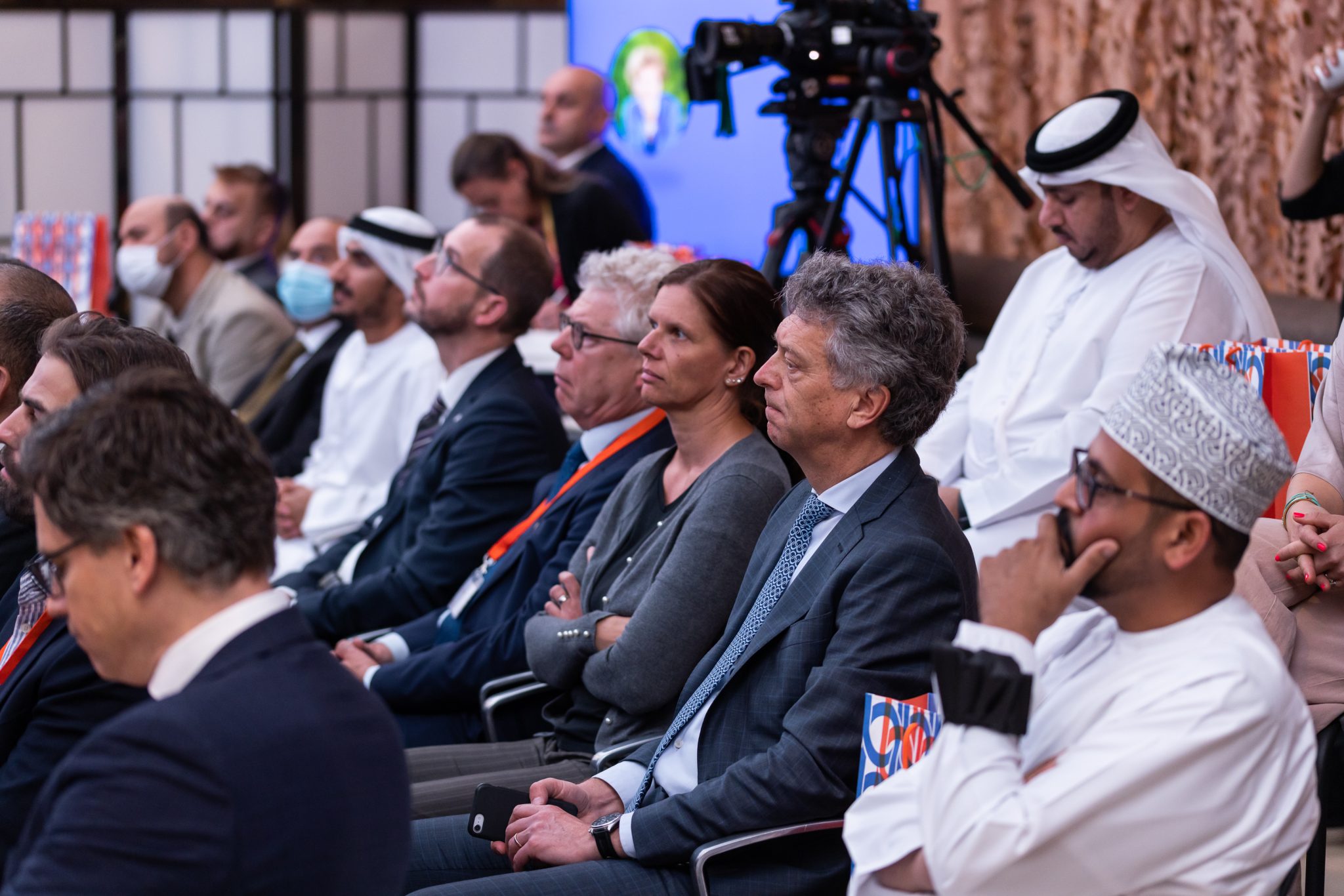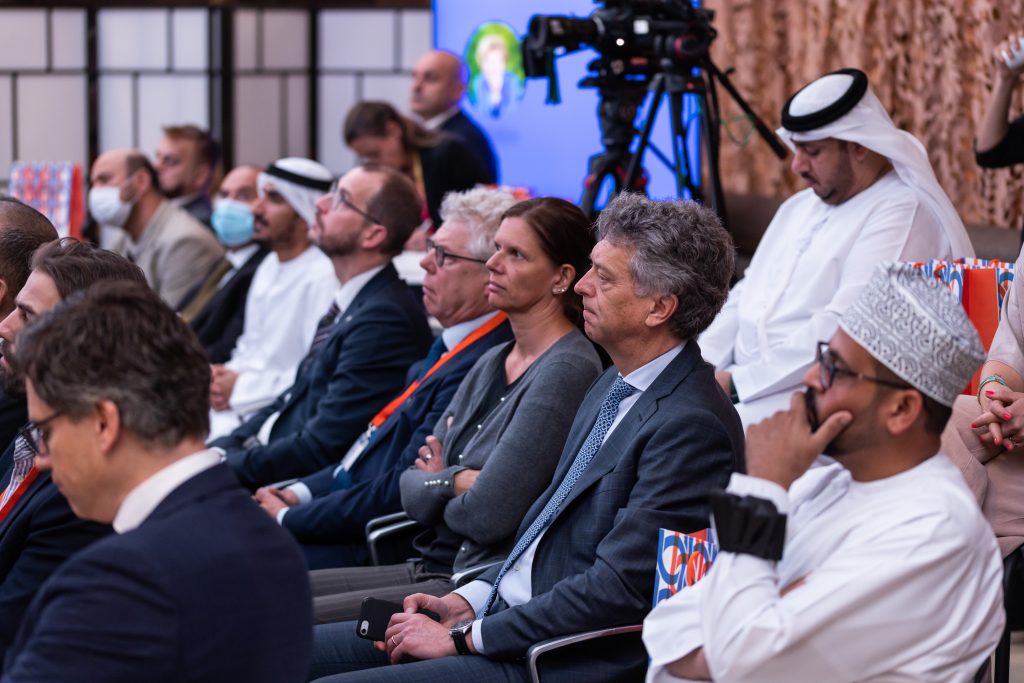 All three sectors were represented by Dutch water technology companies. In addition to all sorts of visits during the days and matchmaking conversations, March 23 featured as the central Water symposium throughout the mission for the water delegation. During this colleague Harro Brons moderated several sessions featuring none other than Water Alliance members LG Sonic, Hydraloop, Holland Water and GWTHA member PUB Singapore.
A few questions for Hein Molenkamp, Director Water Alliance.
Why is a physical trade mission so important?
It's Important to do it in person so to say, because of the large number of new contacts, but also because of the vast number of spontaneous interactions. Personally I also made new connections during the mission. Trade missions can save companies valuable time and resources by maximizing contact and face-to-face meetings, especially when facilitated by the Dutch government. This can make a good impression with potential foreign partners.
Hein, you were sector delegation leader on the Water track during the Trade Mission to Dubai, what exactly does this entail?
My task as session leader was amongst others to introduce the entire group to the mission leaders, Minister Mark Harbers (Ministery of I&W) and to Ingrid Thijssen of VNO-NCW. And during the week to inform them if there was any news to report. I gathered interesting information for example if companies signed an MOU or had interesting business contacts.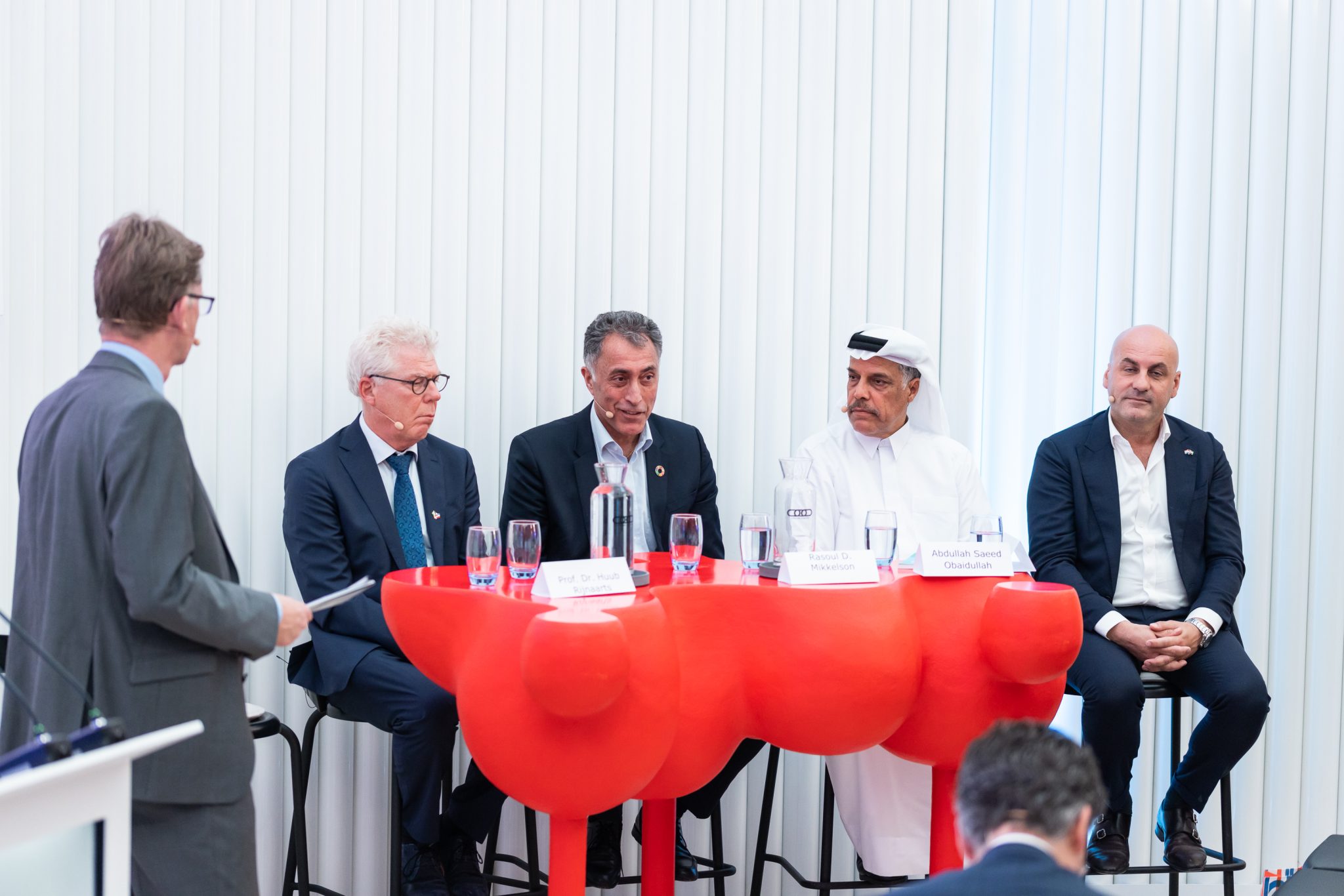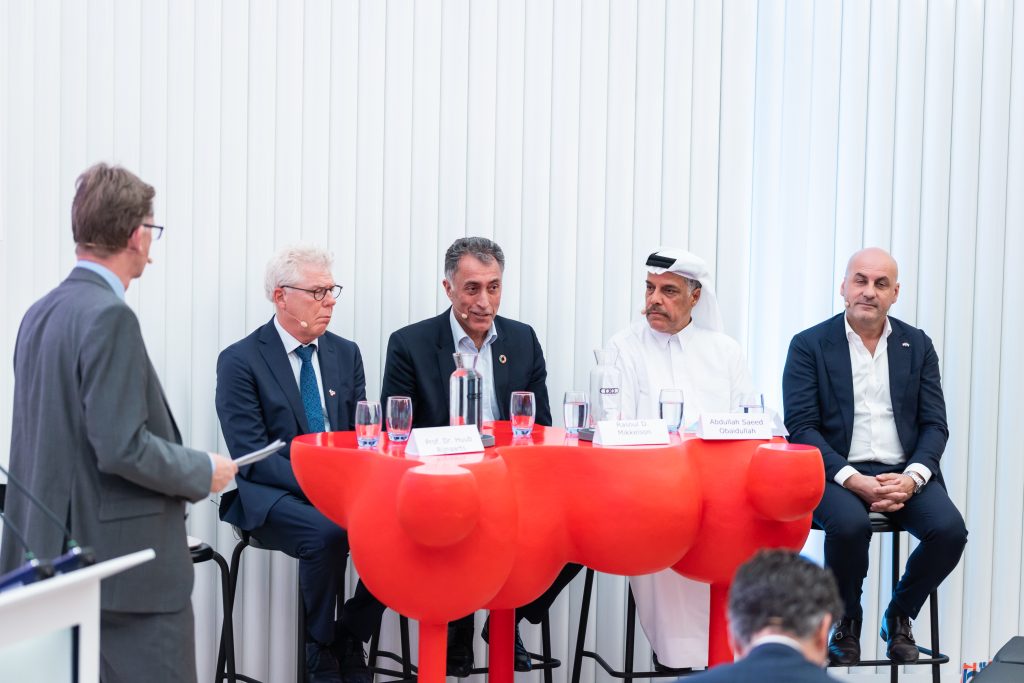 Of course it's not regular to do business at a first encounter, but did anything substantial come out of the mission, were there any particular results?
Wavemakers United started a cooperation with 6 universities. In the Gulf Region they will start a Wavemakers community.
Optiqua/Demcon, a company which developed smart sensors to monitor drinking water pipelines signed a project with PUB, the Singapore Water Authority. Read more
Wilfried Hoffman of Axionomic signed two MOU's in Oman as a follow up of the trade mission in January (to Oman and Saudi Arabia). Both signed in attendance of Minister Schreinemacher of the ministry of Foreign Trade and Development Cooperation.
A nice success in the side stream of the trade mission is also that Dutch water tech startup Desolenator signed a contract with DEWA. Read more
Witteveen & Bos met up with LG Sonic during this trade mission, both having their office as well in Dubai. Witteveen & Bos wants to put more effort in their drinking water and waste water activities in the Gulf region. They already have an office in Dubai with 11 employees.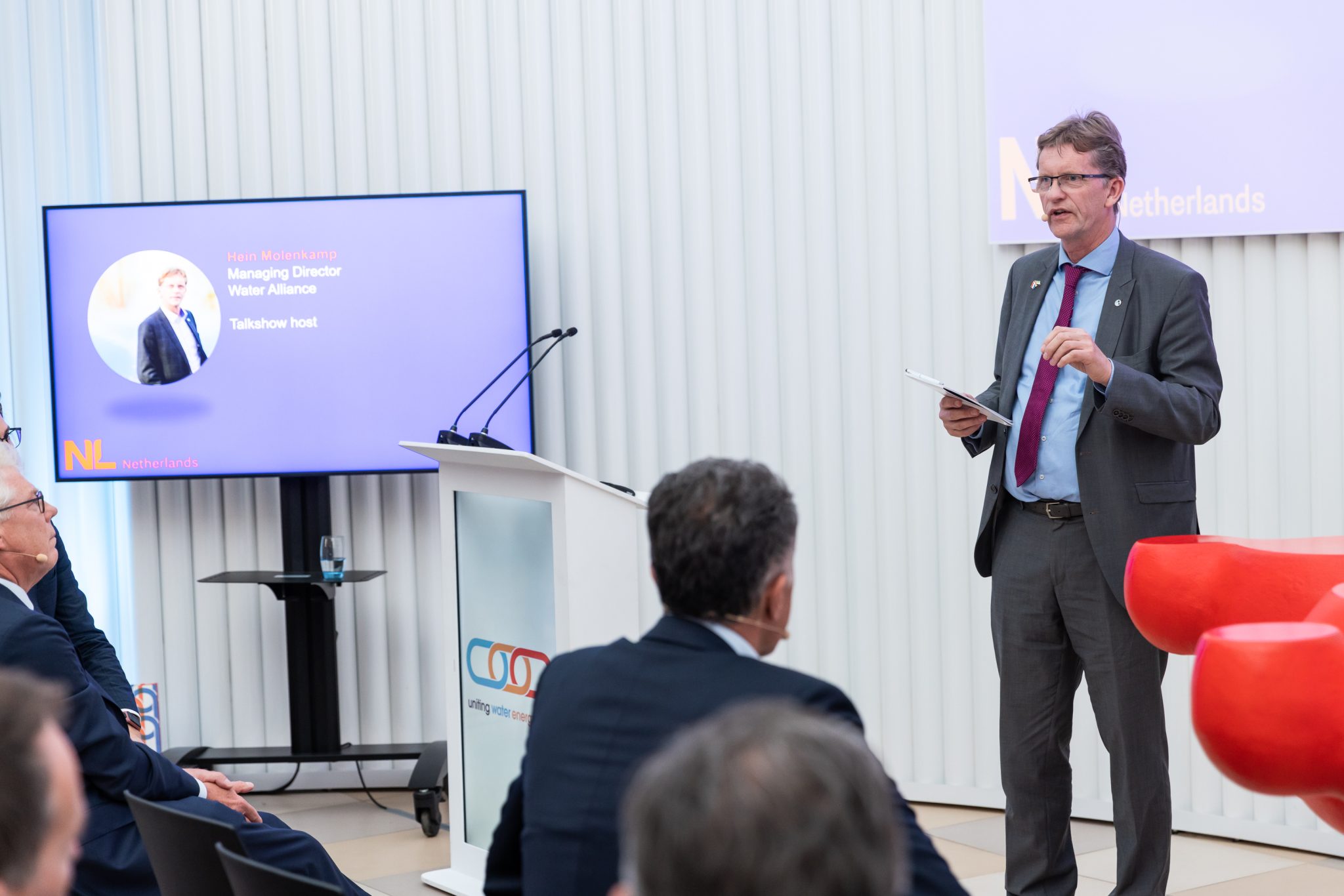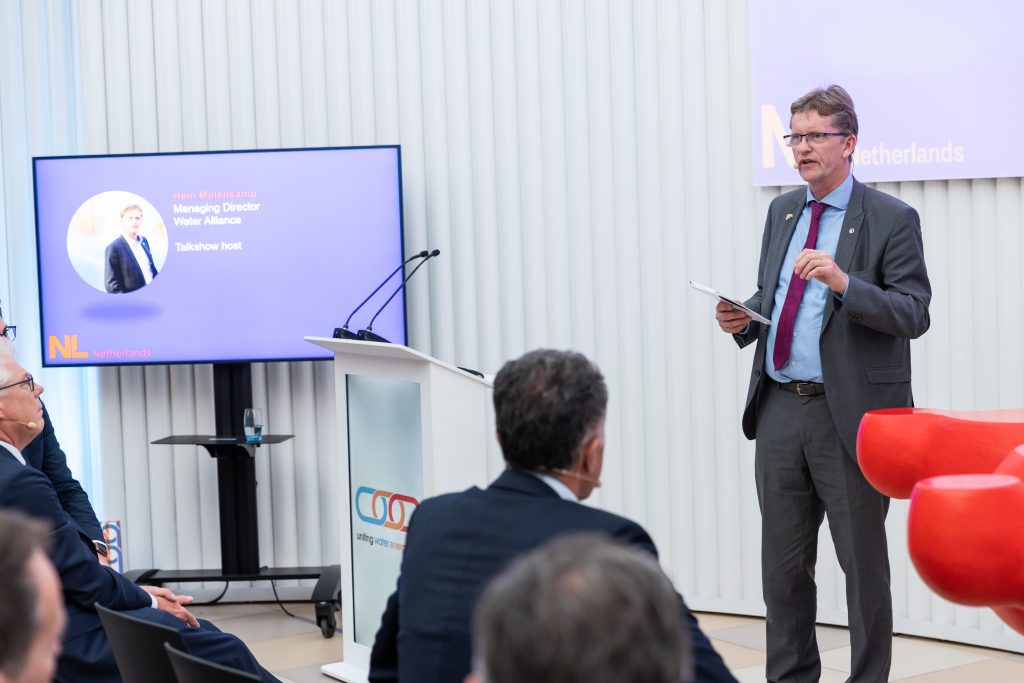 It's all about meeting one another, in this case luckily physically again?
Yes, a lot of communication can sometimes get lost in translation so to say, different languages, cultures, you almost forget the non-verbal part and the non-scheduled informal encounters, you really can't properly experience that in an online only environment. I feel lucky that we are somewhat back to normal. It all happened at the Netherlands Pavilion at this very Dubai Expo and during the various trade mission gatherings in the region!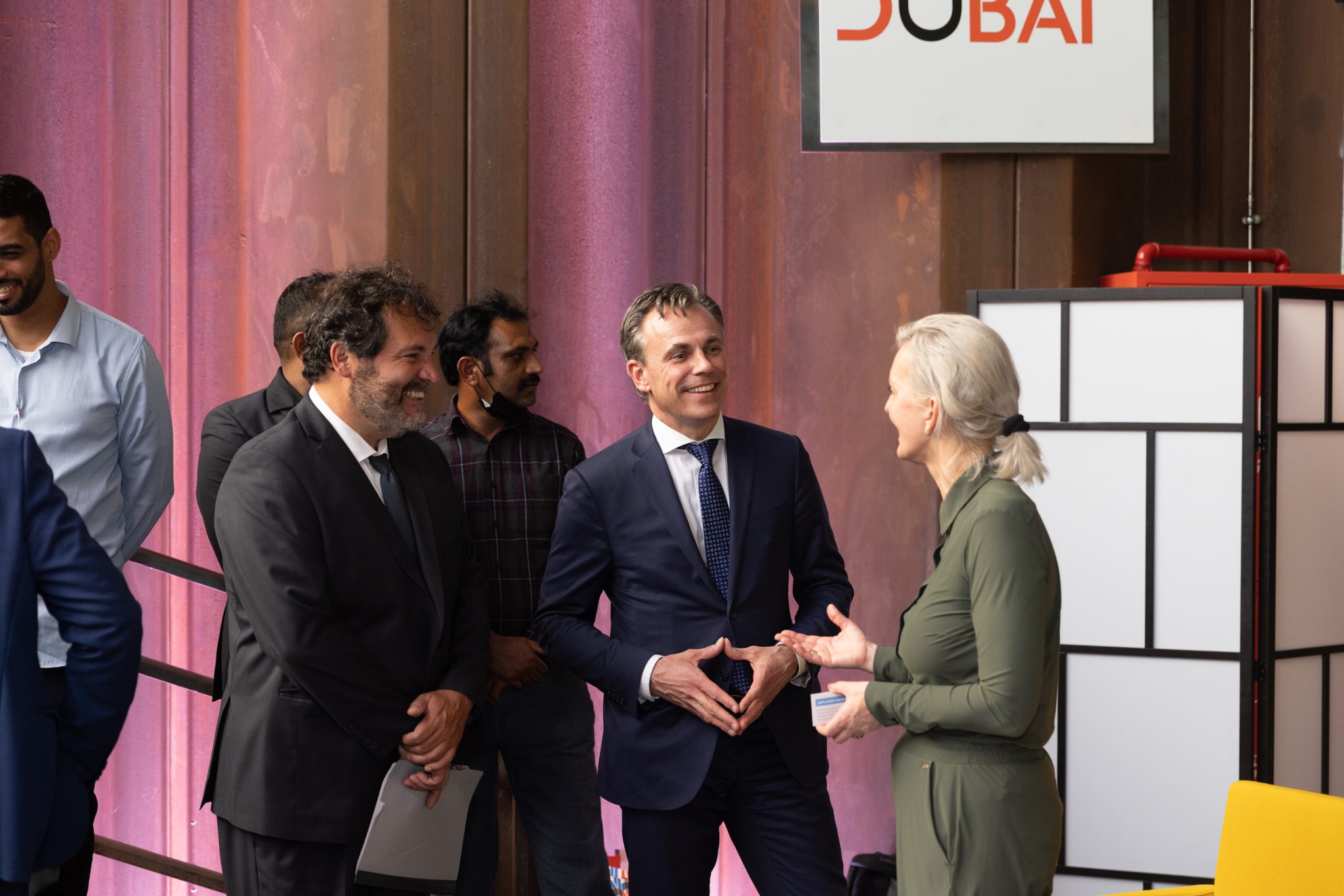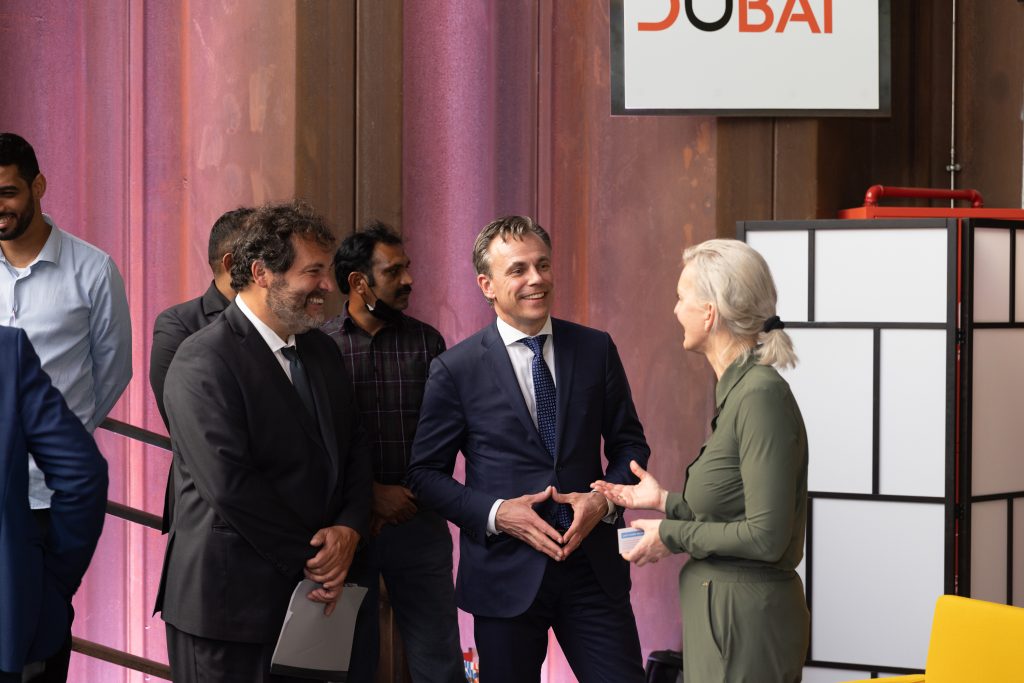 Can you tell a little bit more about the Dutch Delegation?
A part of the Dutch water delegation also had an interesting meeting with the Oman delegation of utilities and companies, looking at future cooperation possibilities. The meeting was led by the Dutch ambassador in Oman, Mrs. Stella Kloth. Harro Brons, international Business Development manager of Water Alliance joined this meeting.
What do you take 'home' from Dutch Dubai?
Face to face is back, it takes a few moments to get used to, especially with large crowds. Obviously, a visit to Dubai Expo is very impressive. As is the water from air concept designed by the Dutch artist Ap Verheggen at the Netherlands Pavilion, it really is a remarkable feat. And there is a large investment potential in this region for water , energy and food related business.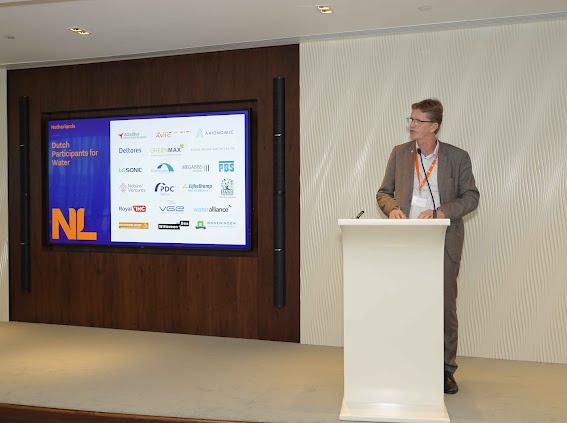 Any final reflections?
In general I heard very positive feedback from the water companies participating in this Trade mission to Dubai. A good programme with effective meetings, visits and also many new contacts within the group itself.
I would like to extend many thanks to the organizing team at the UAE. The teams of the Consulate General in Dubai and the Netherlands Embassy in Abu Dhabi and especially to Margriet Veenstra and Hanneke Bogaerts from RVO (Dutch Enterprise Agency) who did a great job for the smooth operation of the trade fair and constantly made sure everything went all right.
Photos: Dutch Dubai