The Aquatech Amsterdam will take place from 2 to 5 November 2021. As in previous years, Water Alliance , in collaboration with NWP and ENVAQUA will organize the impressive and eye-catching Netherlands Pavilion at the Aquatech Amsterdam exhibition.
Water Campus: stand hall 5, booth 05.270
Do you have a specific challenge in the field of water technology or do you want to accelerate your innovative water technology business within Europe or the Netherlands? Then drop by the WaterCampus stand, speak with the experts from Wetsus, Centre for Expertise Water Technology and Water Alliance. Together we form the WaterCampus Leeuwarden ecosystem.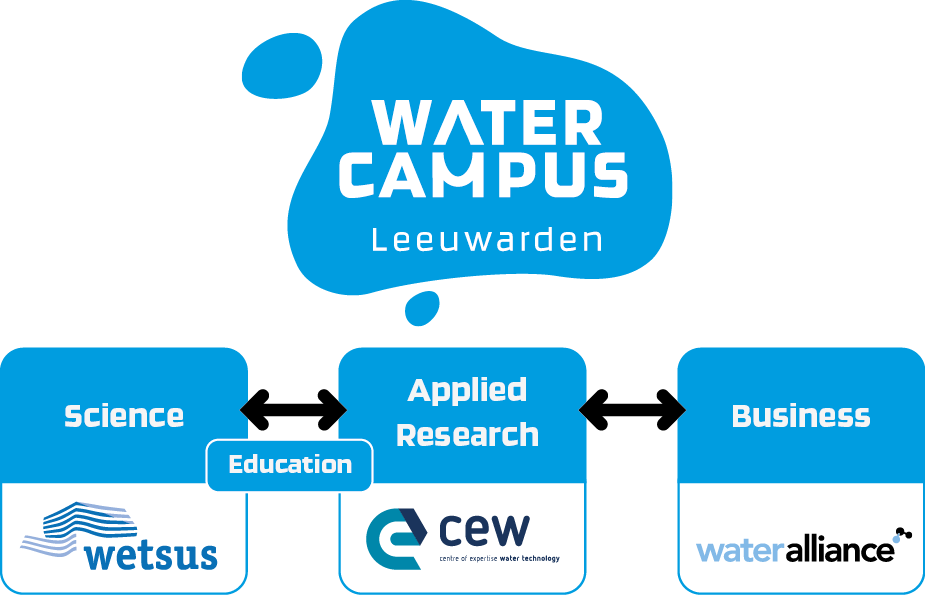 The Future Is Water symposium, Thursday November 4th
Winners in Water, awareness is the greatest agent for change. And the first Future is Water Symposium aims at just that. It utilizes the power of sport to make a sustainable and environmental impact. The Future is Water is a new Dutch initiative set up by the Royal Dutch Water Sports Association and TIG Sports.
Embracing the challenge of connecting the appealing world of water sports with that of the major challenges around sustainability, climate and water in particular. To further strengthen this bond the Netherlands Pavilion welcomes Olympic winner Marit Bouwmeester. On Thursday November 4th at 14:30 she will give a Q&A at the Dutch Pavilion, 05.280.
Dutch Programme Friday November 5th
On Friday November 5th, the Dutch programme will take center stage during Aquatech Amsterdam. This day is all about the best that the Dutch water tech sector has to offer. With an intriguing programme, panels, discussions and plenty of networking opportunities, this definitely is an exciting day. The main language during this programme will be Dutch, Nederlands. If you are unable to understand Dutch you might want to focus on other activities. Read more
Sessions:
Water in de energietransitie
Discussiepanel/Talkshow industriële koudwatervrees
Netwerkborrel op Netherlands Pavilion