What does it take to get your innovation from an idea inside your head to the final product, internationally making waves, in what is known as a quite conservative market. When we ask Coos Wessels, Managing director from CirTec he has quite a story to tell. 'First of all you need to take into account the time it takes to make your innovation actually work, or to elaborate prove that it works. The only way to do this is to test, re-test (possibly make a modification) and do some more testing. When I first started testing my innovation in 2010 it was only at the WaterCampus where I found the right fit for my tech needs.  It was a time of firsts, as we were the first to start using the Centre for expertise of Water Technology demo site at the Wetterskip, we even opened this particular site with a delegate of the province.'
As a Water Alliance member, CirTec has also worked together with various other Water Alliance members. For example, CirTec and Recell Group founded the company Cellvation, and the CEW has researched another application for CirTec's technology.
Last year during the virtual trade mission with Minister Kaag, then Minister of Foreign Trade, several companies participated in the matchmaking organized by Water Alliance, CirTec was amongst the participants. During this trade mission CirTec and the Italian GruppoCAP where given a stage, connections where made between both companies. This was the forging of a strong connection. GruppoCAP is one of the first innovative players in cellulose in Italy, putting cellulose on the map. Today GruppoCAP and CirTec are jointly exhibiting at Ecomondo, want to know their part in cellulose innovation visit them at booth Hall D3 stand No 106 and Hall D1 stand No 56.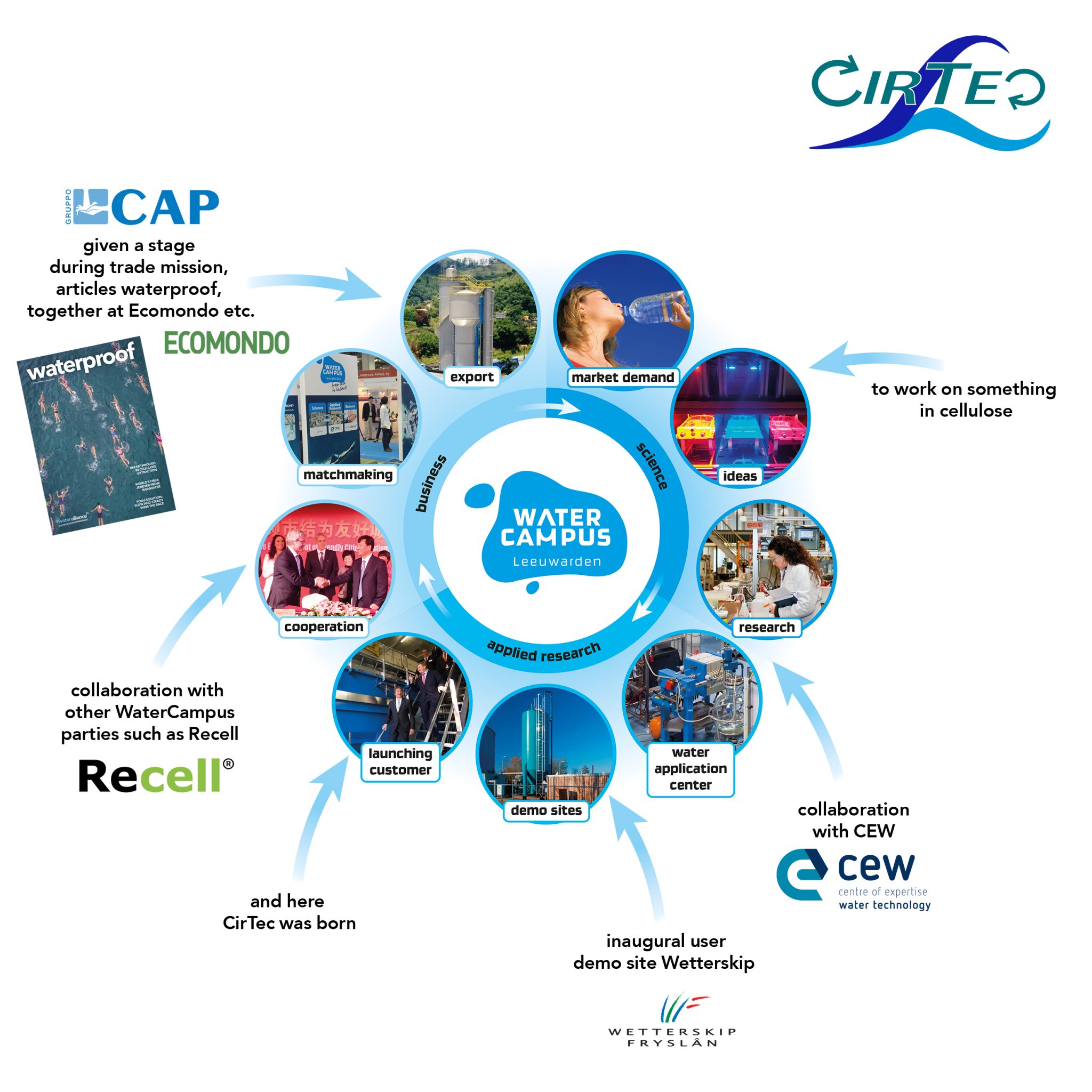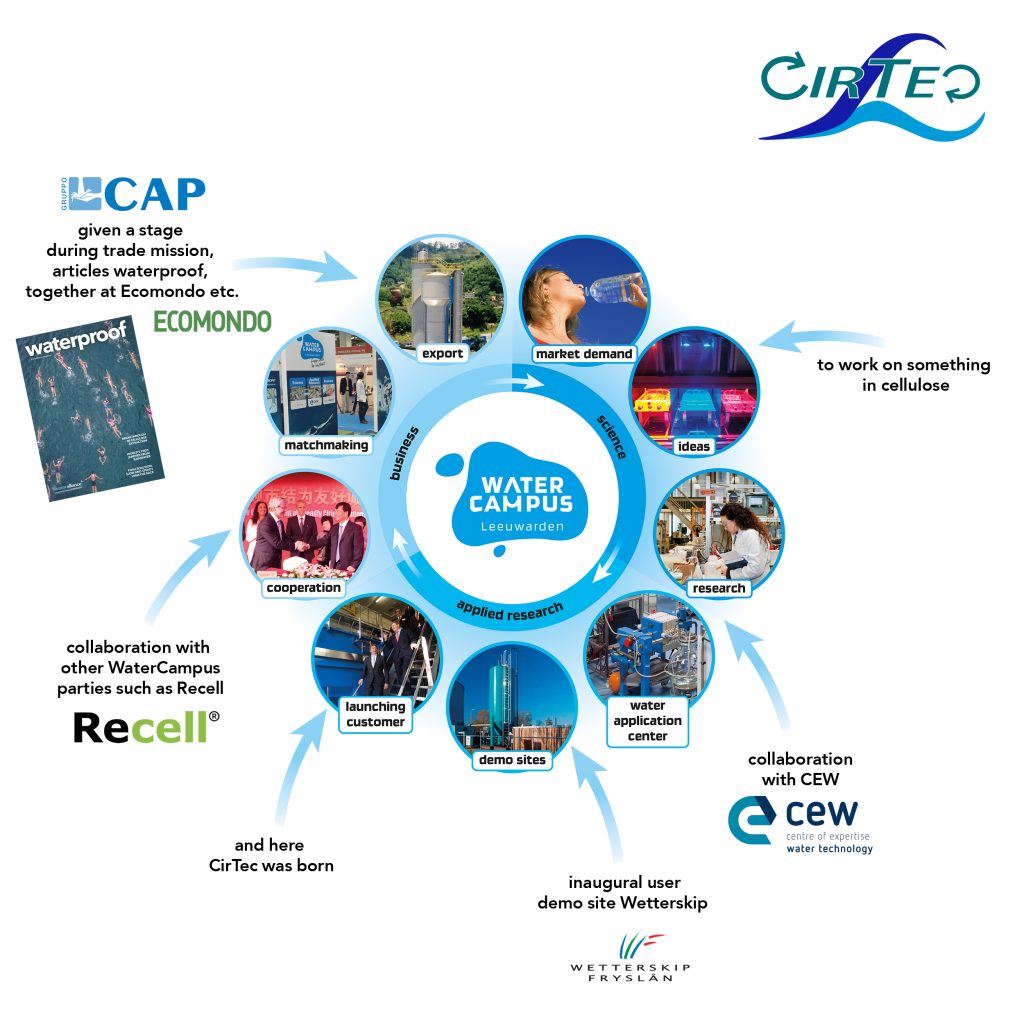 In June 2021, CirTec again announced extraordinary news: the CellCap machine; a rotating belt fine sieve that purifies water and extracts cellulose from sewage in roughly two steps. Coos Wessels found a launching customer in Water Authority Hoogheemraadschap Hollands Noorderkwartier; like him, the water authority wants to make sewage circular.
Coos Wessels: 'For us the main success story of being part of the WaterCampus ecosystem is that we were jointly able to make our innovation economic feasible, make connections we never would have made on our own and laid the groundwork for a healthy (internationally expanding) organisation.'
About CirTec: Breakthrough in Cellulose Extraction Water Alliance member CirTec is involved in just about everything with wastewater purification, thickening, screening and reusing sometimes using spectacular innovations. Their work has won them numerous awards.