Ambitious! This might be an understatement to describe the start-up HULO, as they want to save four billion Olympic pools of potable water by 2030. How are they planning on doing this? Together with Robbert Lodewijks, founder of Hulo, we explore their participation in the latest WTEX10 mission to Glasgow and the transformative power of Hulo's AI and Data analytics to empower utilities.
Q: Could you please start by telling us a bit about yourself?
A: Absolutely! My name is Robbert Lodewijks, and I am the founder of Hulo. With a background in technology and a passion for innovation, I am dedicated to developing cutting-edge solutions that leverage artificial intelligence (AI) to solve complex problems.
Q: Can you tell us more about what Hulo does?
A: Hulo is an AI technology company that specializes in data analytics and optimization solutions. We develop advanced algorithms and machine learning models to extract valuable insights from large datasets, mainly focused on real-time leakage detection in water distribution networks. Our technology helps businesses make data-driven decisions, optimize operations, and unlock new opportunities for growth and efficiency.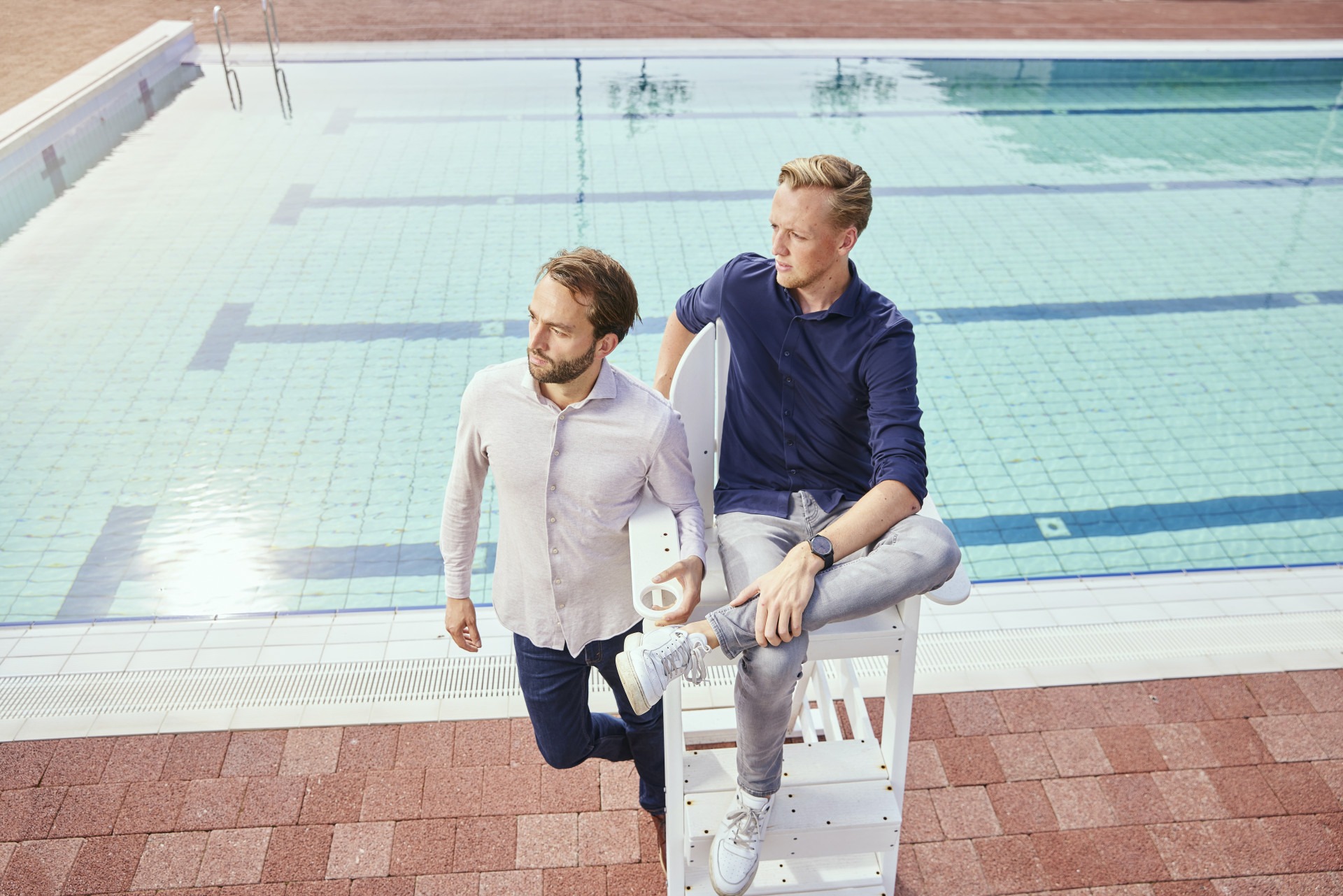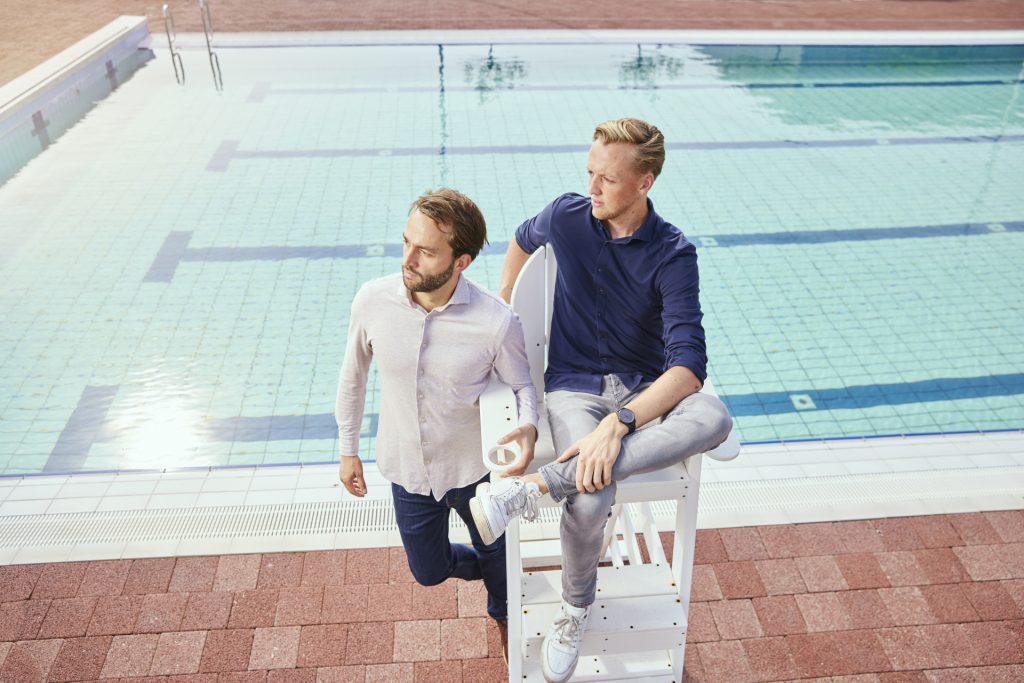 Q: Why is the work you do important to the world?
A: The work we do at Hulo is crucial in the era of data-driven decision-making. By harnessing the power of AI and data analytics, we enable businesses to gain actionable insights and optimize their operations. This not only improves their performance and competitiveness but also promotes sustainability by reducing waste, optimizing resource allocation, and minimizing environmental impact. Our work has the potential to drive positive change across various industries and contribute to a more efficient and sustainable world.
Q: Recently, you participated in the WTEX10 mission to Swan Glasgow. What motivated you to be a part of this mission?
A: The WTEX10 mission to Swan Glasgow provided an exceptional opportunity to showcase our AI and data analytics solutions to a global audience. We were motivated to be a part of this mission because it offered a platform to connect with industry experts, thought leaders, and potential clients who are passionate about leveraging technology to address water-related challenges. We saw it as a chance to showcase the value of our solutions and explore collaborations that can drive innovation and improve water management practices.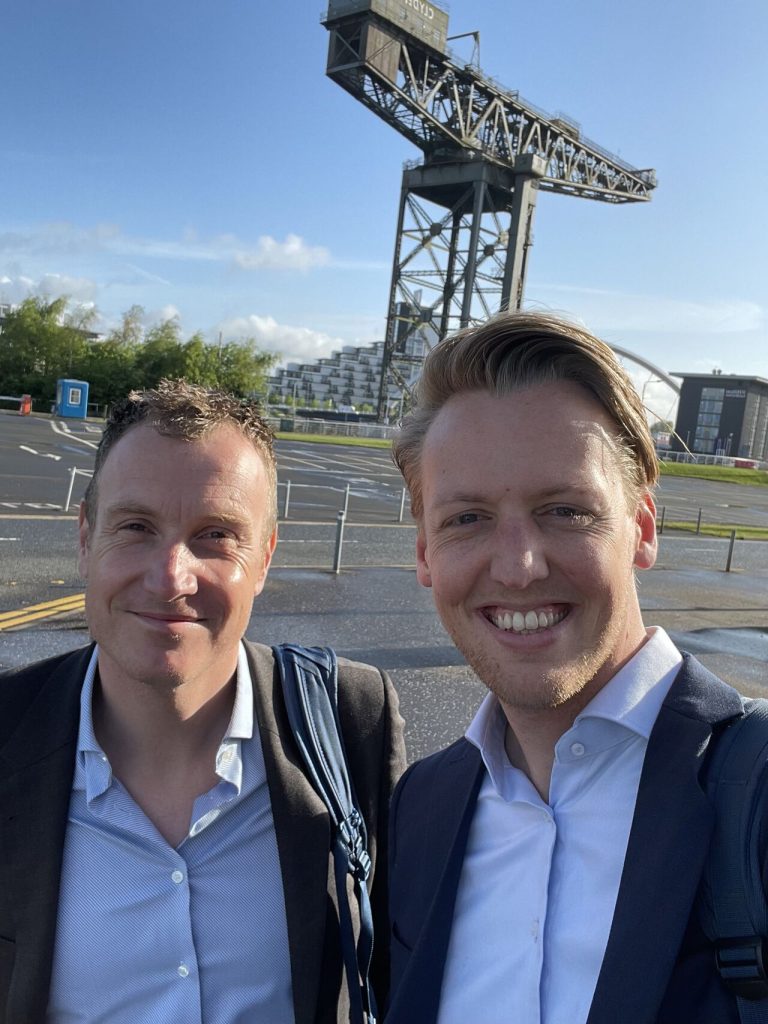 Q: What sets a WTEX10 mission apart from other initiatives or conferences?
A: WTEX10 missions are unique in their focus on promoting Dutch water technology excellence on a global scale. These missions bring together leading Dutch companies like Hulo, offering a concentrated platform to showcase our innovations and expertise. The missions prioritize collaboration, knowledge exchange, and partnership building, which sets them apart from regular conferences. This targeted approach allows participants to form meaningful connections and explore opportunities for collaboration in the water technology sector.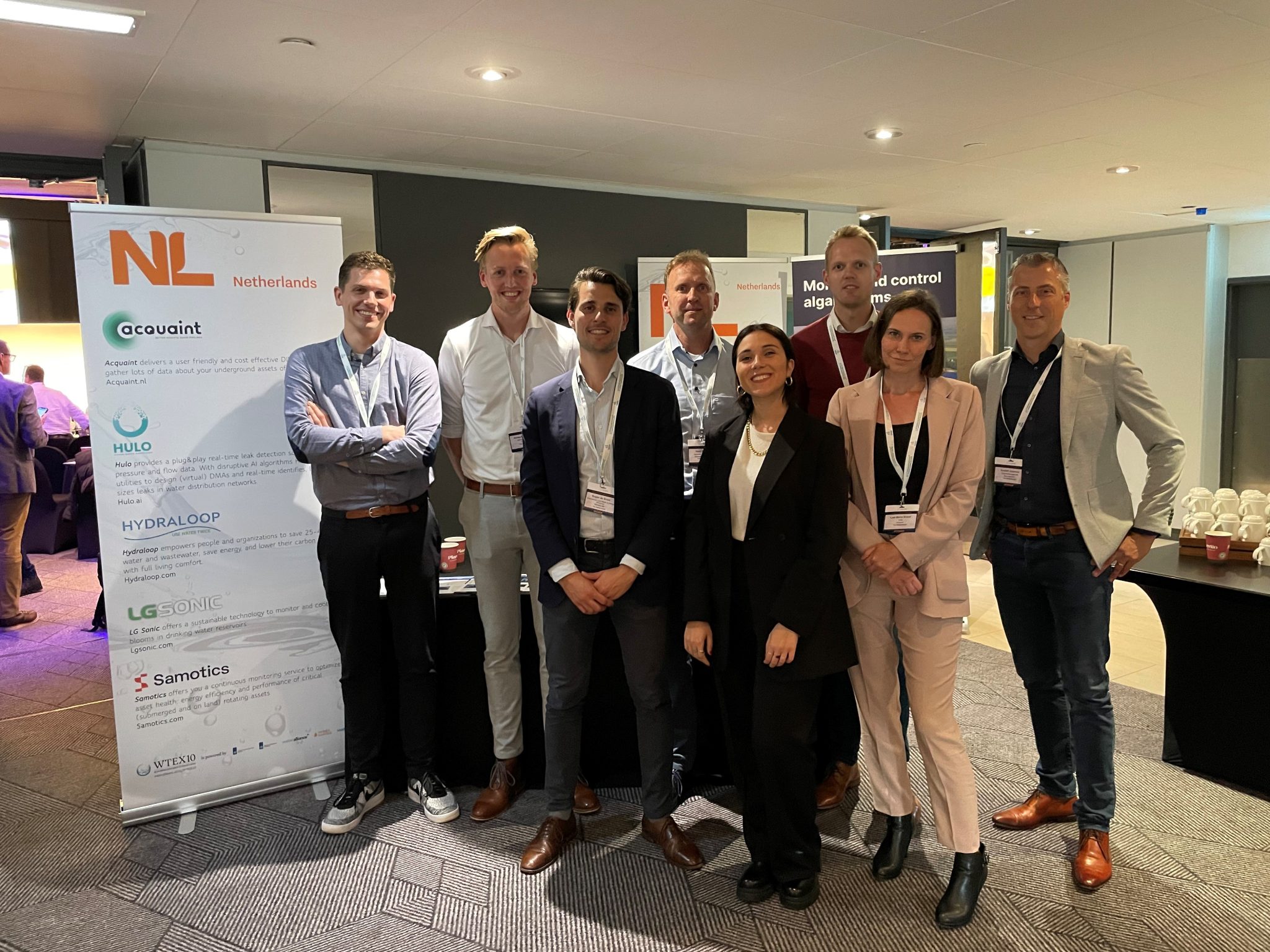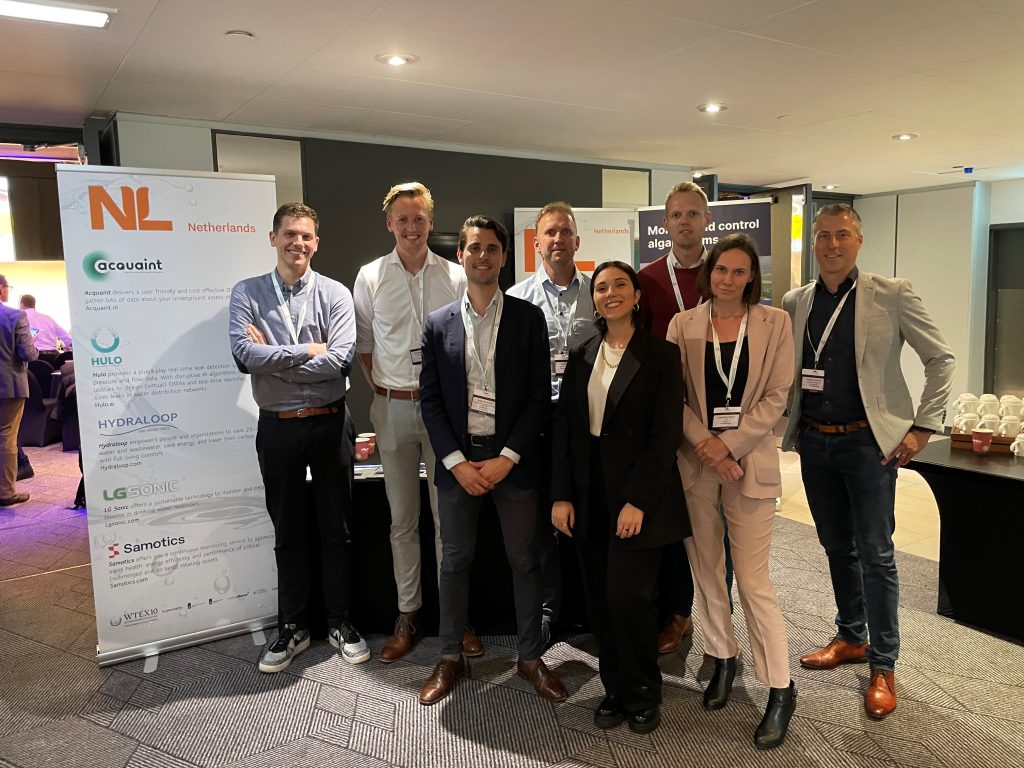 Q: Could you share what the mission to Swan brought you and your company?
A: The mission to Swan Glasgow brought tremendous value to us. It provided us with a unique opportunity to engage in in-depth discussions with people from utilities and other large companies in the sector. These discussions have been incredibly helpful in refining and polishing our value proposition as a startup. We received valuable feedback, insights, and perspectives from industry experts, which will guide our future development efforts. Additionally, participating in Swan Glasgow allowed us to showcase our solutions to a targeted audience that is specifically interested in water management. We were able to raise awareness about Hulo and establish connections with potential clients, partners, and collaborators. Overall, the mission to Swan was an enriching experience that has strengthened our position in the water industry and propelled us towards our goals of innovation and growth.
Photo credit: Founded in Friesland