While it is hardly surprising that it is impossible to produce beer without water, what may come as a shock is that most of the water used in the manufacturing process does not find itself as part of the final product. Instead, it is used for cleaning and other industrial processes.
In 2015, the Carlsberg Group, one of the world's leading brewers, identified that it was consuming an average of 3.4 liters of water for every liter of beer produced at its global network of manufacturing sites. However, only around a third of that water went into the beer itself.
This high level of water consumption, combined with the fact that 17 Carlsberg breweries are located in areas of high-water risk, prompted the company to rethink its approach to water usage and launch a new initiative to tackle the issue.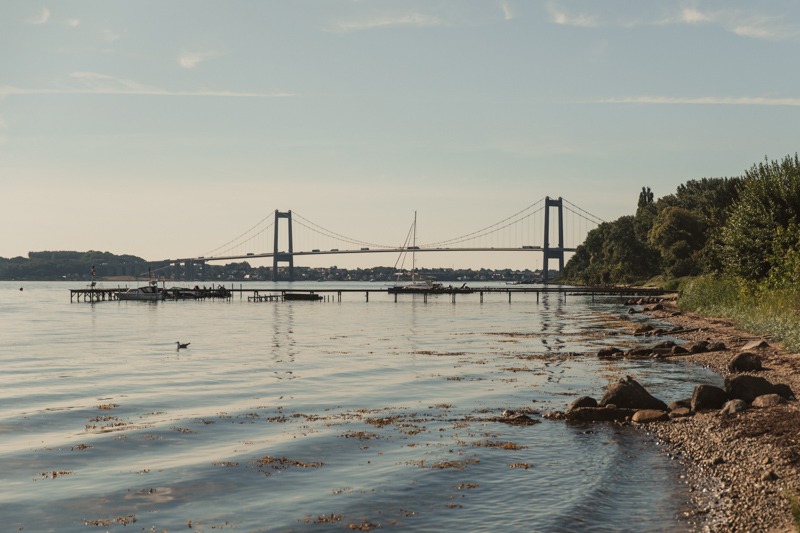 DuPont Water Solutions' innovative DesaliTec™ Closed Circuit Reverse Osmosis (CCRO) technology played a pivotal role in the bid to cut water consumption when it was deployed as part of an innovative wastewater reuse initiative at the flagship Carlsberg brewery in Fredericia, Denmark.
Reducing water consumption in a water-intensive industry
Pressure on our water resources is ever-increasing. Indeed, it is estimated that in less than five years, 1.8 billion people will be living with water scarcity and two-thirds of the global population will be living in water-stressed regions. This brings challenges to individuals and businesses alike.
Brewing is an industry typically associated with high water usage, particularly for cleaning. At the Carlsberg brewery in Fredericia, 65% of the 3.4 liters of water used to produce each liter of beer was classified as process water; it was used for the cleaning of production equipment, bottles, and cans, in addition to being used in boilers, cooling towers, and other processes.
The company wanted to take action to reduce its water consumption through water reuse, so it launched its 'Zero Water Waste' initiative in 2016. Conceived as part of the company's 'Together Towards Zero' program (the brewer's environmental strategy), the plan was to halve water usage at its breweries by 2030.
However, determined to make early progress toward this goal, there was also a target to achieve a 25% reduction in water use by 2022 and to explore reducing water consumption at breweries in water-scarce areas to below 2 liters per liter of beer.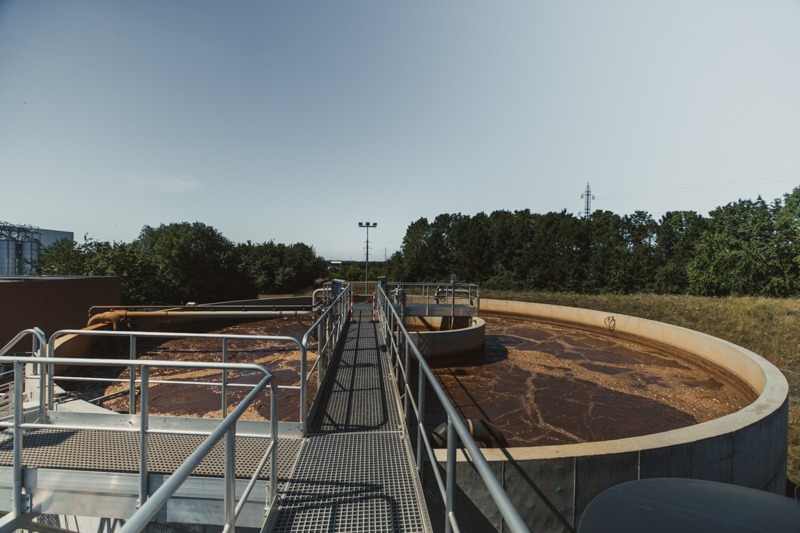 Leveraging DuPont's innovative DesaliTec™ CCRO technology
As part of the strategy to reduce water consumption, an initiative was set up that aimed to virtually eliminate wastewater from the brewing process at the Carlsberg brewery in Fredericia – a big challenge for the industry given the vast quantity of water used.
The project was led by the Belgian circular water specialists, Pantarein Water, with input from organizations including Dutch water treatment system designer Lenntech and water technology specialist DuPont.
The initiative involved the installation of a state-of-the-art Total Water Management (TWM) treatment facility in 2021. The TWM uses anaerobic and aerobic biological treatment processes combined with Membrane Bio Reactor (MBR) filtration to remove the majority of the pollutants from the waste process water. Further filtration is subsequently provided by the DuPont™ DesaliTec™ CCRO treatment plant which extracts the remaining salts dissolved in the water.
The permeate water is remineralized using calcium carbonate, increasing its pH (to reduce corrosion on pipework and other equipment) and ensuring that it meets drinking water standards. Finally, the water is subject to UV treatment and chlorine dioxide is added to prevent the growth of biofilm and to reduce bacterial risk.
CCRO technology was selected as it offers greater adaptability, efficiency, and reliability compared to conventional reverse osmosis processes. While continuing to make use of vessels containing membranes, the entire system is pressurized, causing the feedwater to recirculate through the membranes until the desired recovery level is achieved. This means that the purification process is automatically tuned to the composition of the incoming feedwater, allowing the system to achieve very high levels of recovery from feedwater of varying salinity without operator intervention.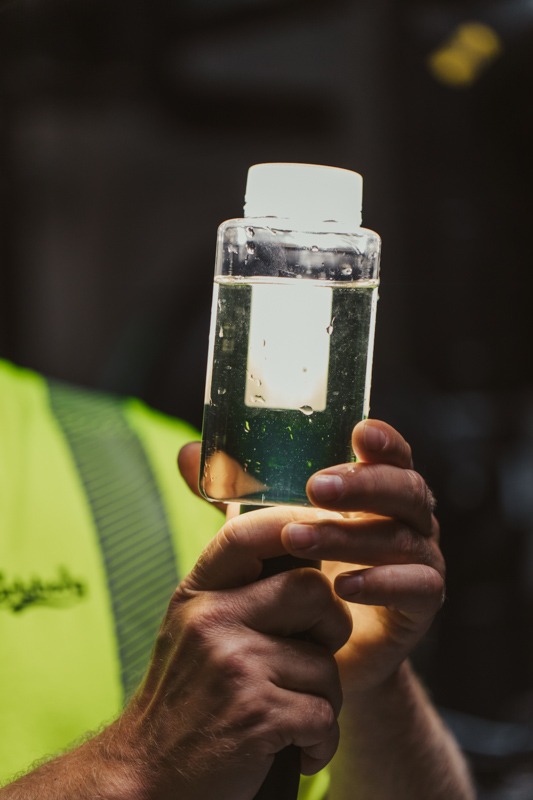 Creating the world's most water-efficient brewery
Through other initiatives, Carlsberg had managed to reduce the Fredericia brewery's water consumption by 0.6 liters to 2.8 liters of water per liter of beer produced. However, the TWM has proven to be a game changer and since its introduction, just 1.4 liters of water per liter of beer is now required to produce each liter of beer, saving 560 million liters of water each year.
The TWM can purify 2,000m3 of process water each day, making it available for reuse. It currently enables around 82 – 90 % of the process water used for sanitation and bottle cleaning to be recovered and reused for these purposes. The remaining material, consisting of sludge and wastewater concentrate, is sent to a public wastewater treatment plant.
As a result, the Fredericia brewery has been transformed into what is claimed to be the world's most water-efficient brewery. Carlsberg has successfully cut water consumption at the site by 58.8%, exceeding the company's 2030 goal of a 50% reduction several years ahead of schedule. As a bonus, the TWM also produces sustainable biogas, which is used to heat on-site facilities and accounts for about 15% of the total amount of heat used at the brewery.
Piet De Langhe, Director at Pantarein Water, said: "This is the first time that process water recycling has been attempted on such a scale within the food and beverage industry, and the advanced CCRO technology has proven to be a real game changer.
"By making the connection between the wastewater blends, water recovery blends, and production, we are not only reusing water, we are reducing our water consumption, making this a truly circular system."
Andreas Kirketerp, Manager of the TWM at Carlsberg's Fredericia brewery, said: "This pioneering project has transformed water usage at the Fredericia brewery and turned it into what we believe is the most water-efficient brewery in the world. It is also creating biogas, which is further improving the sustainability profile of the site.
"As a result of this project, Carlsberg has not only exceeded its environmental target for the brewery, it has also saved money by dramatically reducing the amount of water used and created a blueprint for the rest of the business."
Sharing the lessons learned on a global level
Given the groundbreaking nature of the project, there was the challenge of securing support from all stakeholders. In addition to internal approval, sign-off was required from white-label customers and the Danish environmental and food & beverage regulators. Fortunately, all parties were enthusiastic about the sustainability potential of the initiative and the necessary permissions were granted.
One of the key objectives of the project was to ensure that the learnings could be translated to Carlsberg's more than 80 breweries across the world, including the 17 located in areas of high-water risk. By carefully recording their process and findings, the team is confident that the concept can be effectively implemented at other production sites.
It is hoped that many of the lessons learned could have application across the wider food and beverage industry, having demonstrated that it is possible to recycle process water onsite both safely and efficiently. The project was developed in collaboration with the Danish Partnership for Resource and Water-Efficient Industrial Food Production (DRIP), a cross-industry initiative with a mandate to improve water efficiency in the food and beverage industry through the expanded use of recycled water without compromising product quality or safety.
Continuing to drive the adoption of innovative water technology
At DuPont, we envision a future where the world's 7.8 billion people have access to safe, clean water; where makers and producers have the necessary water to make the products, food, and energy on which we rely; and together we optimize the circular nature of water in a sustainable, equitable way.
Although predictions on future water supplies make for grim reading and there is no doubt that ensuring reliable, accessible, sustainable water supplies is a critical challenge, projects like the one at the Fredericia brewery suggest that we have every reason to be optimistic.
For as this project shows, the technology required to help us to achieve our vision and shift the trajectory from water scarcity to water security already exists. Indeed, by changing our approach to water and harnessing new technology, we have a golden opportunity to tackle complex water challenges and create a water-optimized world.
To learn more about DuPont DesaliTec™ CCRO technology and how these next-generation intelligent reverse osmosis systems can achieve consistently high recovery rates with minimal operator intervention visit:
https://www.dupont.com/brands/desalitec-ccro-high-efficiency-ro.html?src=art.ccro.ws.gwi.link.2022
Source: DuPont