Come and visit Pro'Hydro 2017 on the occasion of Hydrogaïa 2017 – the international water exhibition from 17 to 18 May in Montpellier, Southern France!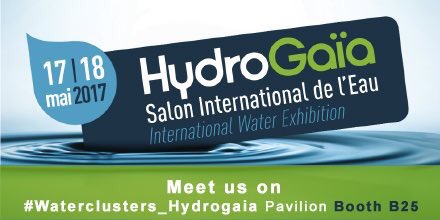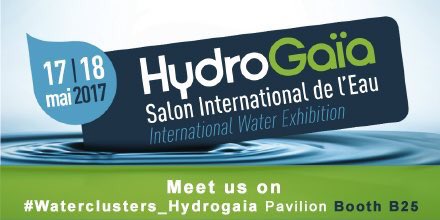 Member of the Enterprise Europe Network, CCI Occitanie invites you to register for Pro'Hydro 2017 and explore the vast opportunities of finding new business, technology or research partners.
Hydrogaïa has become a major event in France for water players and draws more and more exhibitors and visitors every year (3500 visitors in 2016). It is organized with the international French Water cluster, which brings together about 400 companies and 30 laboratories, and Swelia, a proactive network of about 100 water companies related to the water cycle.
This 7th edition central theme is "Water Technologies and industrial solutions for a sustainable development in agriculture, food industry, health".
This event targets SMEs, industries & researchers in the field of Water (environment, agriculture, food industry and health):
– Catchment – Distribution – Storage – Water supply
– Water treatment – Sanitation – Desalination
– Water conservation – Waste water reduction – Reuse
– Irrigation
– Smart water
– Pipes – Systems – Structures – Materials – Meters
– Resource & environmental management
FREE registration online includes full access during both days of the event: exhibition, conferences, and BtoB meetings.
More information and registration: https://www.b2match.eu/prohydro2017
Why to participate:
• Use the event to initiate new businesses
• Meet providers of innovative technologies from throughout Europe
• Enter into contact with potential partners for future co-operation
• Establish cross-border contacts for long-term business relationships
To participate to BtoB Meetings, register before 18 May 2016, in 3 easy steps:
1 – REGISTER ONLINE : Describe your technology, product or know-how
2 – SELECT : Browse participants catalogue, select and validate your meetings. About one week prior to the event, each participant will receive an individual meeting schedule
3 – MEET : Exchange in face-to-face with people you selected
Some information about the water sector in our region:
The Languedoc Roussillon boasts a deep history of expertise in the water sector and has become one of the driving forces for the development of this industry through:
• Swelia, a unique water sector business network in France. It federates the skill and experience of over 100 innovative SMEs with a view to offering responses to water sector related needs both in France and worldwide.
• The concentration of one quarter of French public research in the water sector via the Montpellier-based Water and Environment Institute;
• The France Water Team, a cluster with a global vocation;
• The Montpellier school of hydrology which is the leading establishment in France, notably in the sectors of rain water management and research into subterranean water.