Small in size, big in ambitions
The world population is growing and this is affecting the environment. To ensure there's enough food, water and prosperity in the future, we need to switch from a linear to a circular economy. That's why the Dutch government has developed a Government-wide programme for Circular Economy and set the ambition target to be a 100% circular economy by 2050.
Well known for its inventiveness the Dutch will join Ecomondo with the Netherlands Lounge. In the Netherlands technology plays an important role in transforming a linear economy into a circular one. Innovation is key to this transformation.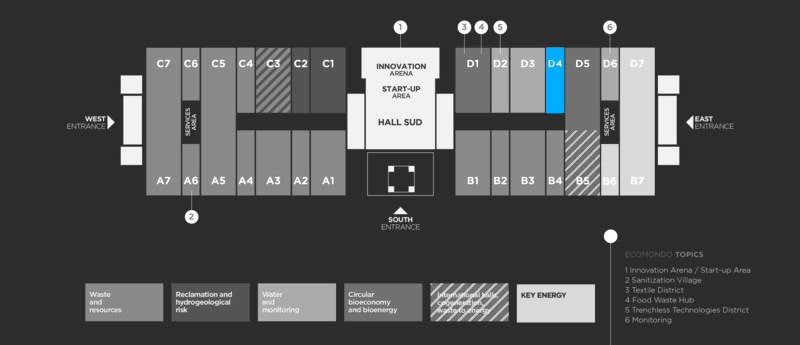 Climate change puts enormous pressure on resources, this requires long-term solutions for a sustainable world, to ensure that humanity, the earth and its life-supporting systems can exist in harmony. In short a world where everyone prospers. The scope of this challenge is wide and varied and so are the solutions. The Dutch delegation to Ecomondo reflects this diversity.
We hope you will come and visit us to discover the best the Netherlands has to offer at Ecomondo, Hall D4, stand 026.
Get in touch with the Dutch @ Ecomondo;
CirTec
Cyclomedia
Drycake
Fugro
Join the Pipe
Oxycom
Pure Water Group
Tema Process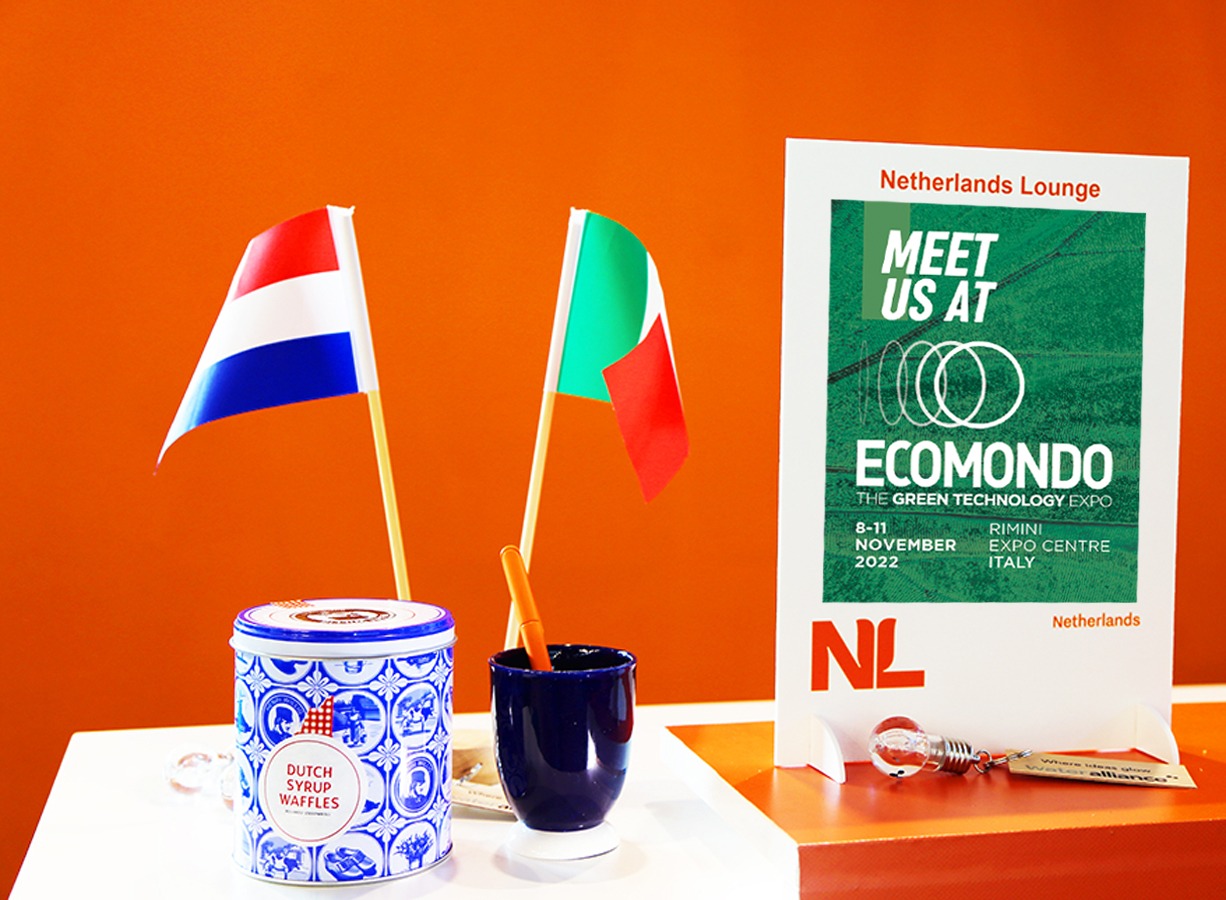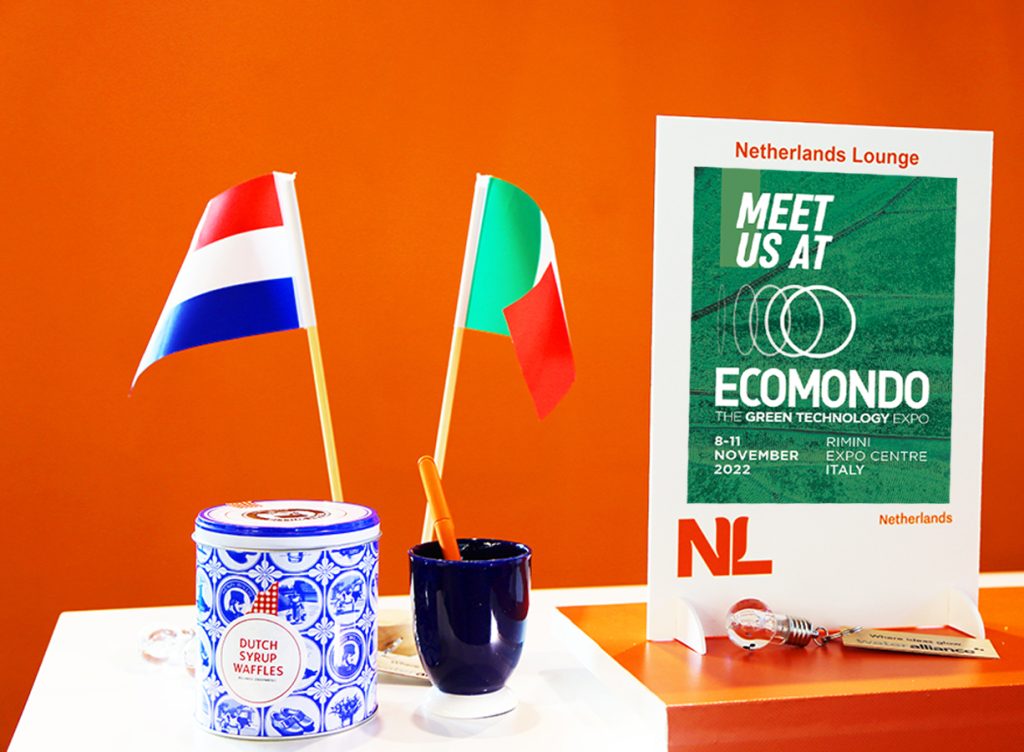 The Netherlands Lounge at Ecomondo is hosted by Water Alliance. Water Alliance realizes the NL Lounge in cooperation with the Netherlands Enterprise Agency (RVO) and the Embassy and Consulate General of the Kingdom of the Netherlands in Italy.
About Ecomondo
Ecomondo is the benchmark event in Europe for technological and industrial innovation. An international event with an innovative format that brings together all sectors of the circular economy on a single platform: from the recovery of materials and energy to sustainable development.
Facts & figures about Ecomondo