The Smagua took place in Zaragoza from 5-7 February 2019. The Smagua used to be the biggest water fair in Spain. Over the recent years, the stock market and the economy in Spain have had a rough time. However, 2019 offers many perspectives for international businesses since the Spanish market is once again emerging.
2019 edition
This edition of the exhibition was comparatively busier than previous years, since the market in Spain is starting to rise up again. Thanks to the very pleasant cooperation with the Dutch Embassy and the NBSO in Spain, we were able to set up a complete program for the Dutch water technology sector.
We started off with a relative small-scaled common stand, with 6 participants including LGSonic, Ateca, AkaNova, ESEP, Bluecon and WaterCampus Leeuwarden. Rapidly, we attracted other Dutch visitors such as IRM and D2D to join and participate in the program below.
Various organized matchmaking sessions
Presentation and kick off of the VIDA project
Meeting for and with Dutch watertech companies to discuss a market report that provides insight into the opportunities for Dutch companies in the Spanish water market.
Networking reception at the Holland Pavilion
A 'petit' (members) dinner
In the wake, the opportunity for a Platform consultation between the Aragon region and the province of Fryslân was used, with good ideas being suggested for the Dutch-Spanish water sector.
Quotes from the Dutch companies
"Absolutely  interesting! The combination of cooperation with the NBSO and Embassy was very useful "
"I look back with a satisfied feeling"
"I very much look forward to a good start to doing business in Spain".
Future
The Water Alliance sees this cooperation as a stepping stone to setting up a good program for Dutch businesses with regard to Spain for 2019/2020.
Are you interested in the water sector Spain? Please contact our colleagues Harro Brons or Juliette Douglas to explore available chances.
By Juliette Douglas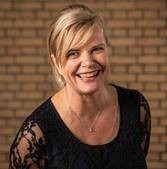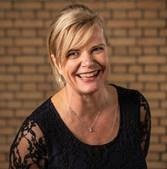 Photo gallery