Fantastic news, Water Alliance is proud to announce its commitment to the Stream podcast. As knowledge partner we hope to further inspire knowledge sharing, innovation and collaboration within and outside the water sector. This series features unscripted, unedited free-flowing conversations with guests who reject the status quo with a bias for action in the world of water and beyond.
Join Will Sarni & Tom Freyberg as they talk, unscripted, about all things water and how we can, and must solve it together. Featuring special guests every episode from the water industries leading voices, only on The Steam. Available to watch on YouTube and listen on Spotify, Google Podcasts, Stitcher, Buzzsprout and iTunes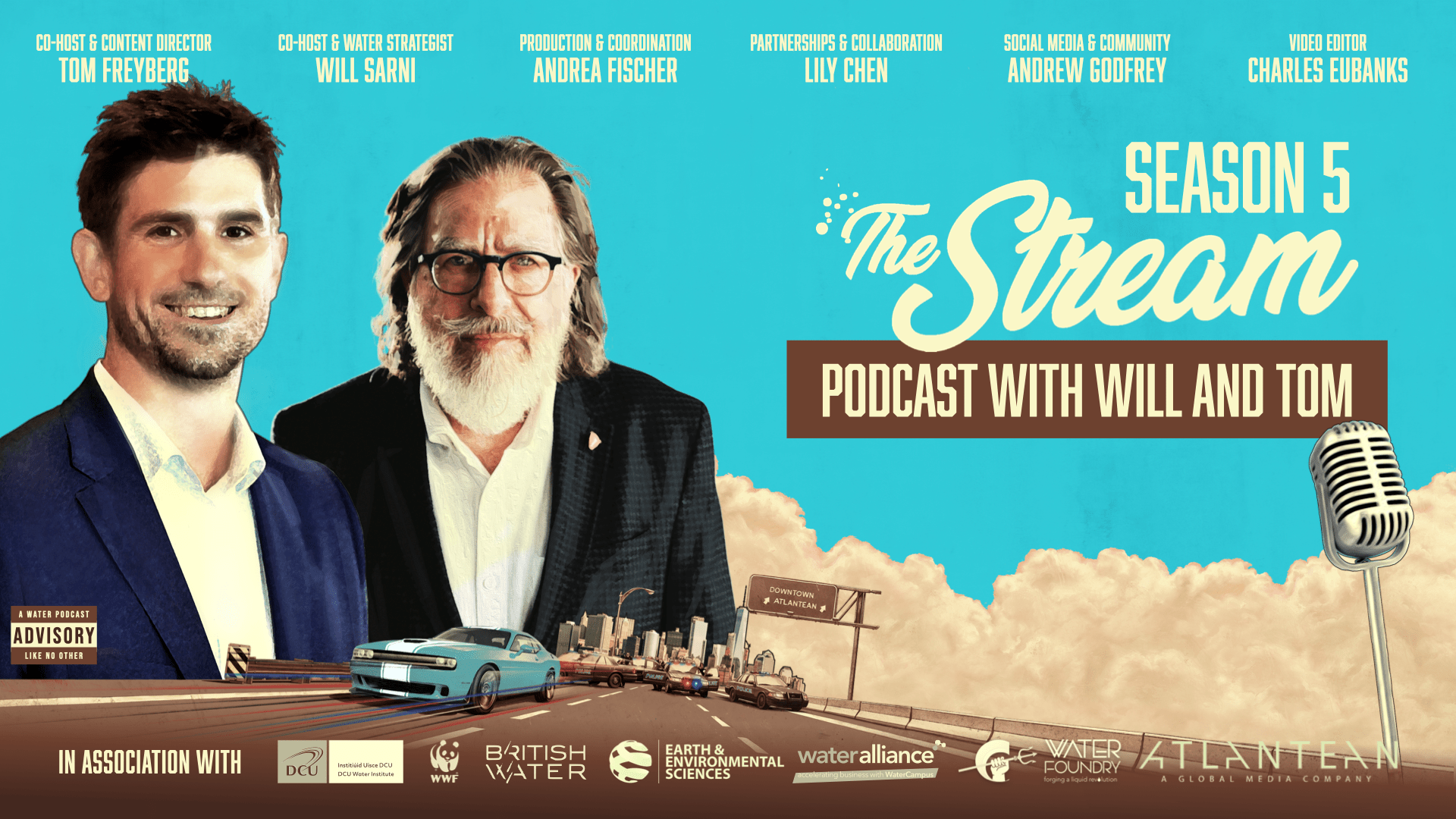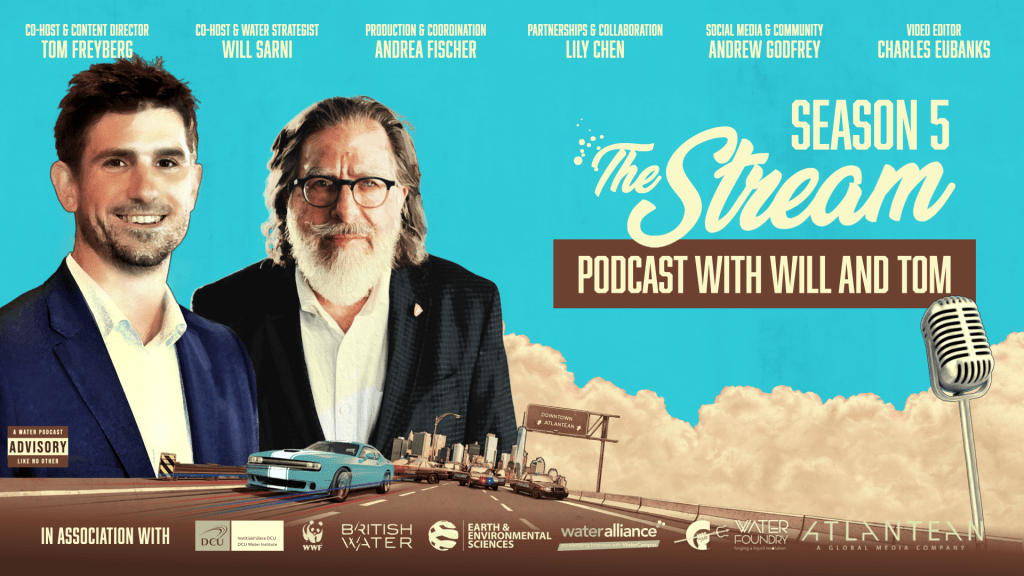 About Tom Freyberg:
Award-winning environmental journalist Tom Freyberg, is the owner of global media company Atlantean media, Tom has over a decade of experience, spanning the world and bringing engineering-based content to life across the water, energy, renewables, recycling and waste management field.
To stay up to date with everything going on in the water sector be sure to follow Tom and Will to be in the know: Tom on Twitter.
About Will Sarni:
Will Sarni is the founder and CEO of water strategy consultancy, Water Foundry. He is also the CEO of the Colorado River Basin Fund, the first placed-based water-focused investment fund in the United States. Prior to Water Foundry, Sarni was a managing director at Deloitte Consulting where he established and led the water strategy practice. He was the founder and CEO of DOMANI, a sustainability strategy firm, prior to Deloitte. Sarni is the author of five books.