Water knows no borders. The Oldenburgisch Ostfriesischer Wasserverband (OOWV), Germany and Water Alliance know this, too. That is why they have jointly identified topics in the Interreg A-funded project "WaterStart" on which cooperation is to be established in the future.
To conclude the project, both partners invited water experts from the Netherlands and Germany to an online conference. About 35 participants accepted the invitation. First of all, Mr. Arming Gallinat, Deputy Managing Director INTERREG/EDR at Ems Dollart Region (EDR), presented the new funding programme (VI) for German-Dutch cooperation, which will start soon. He is looking forward to interesting project applications on the topic of water.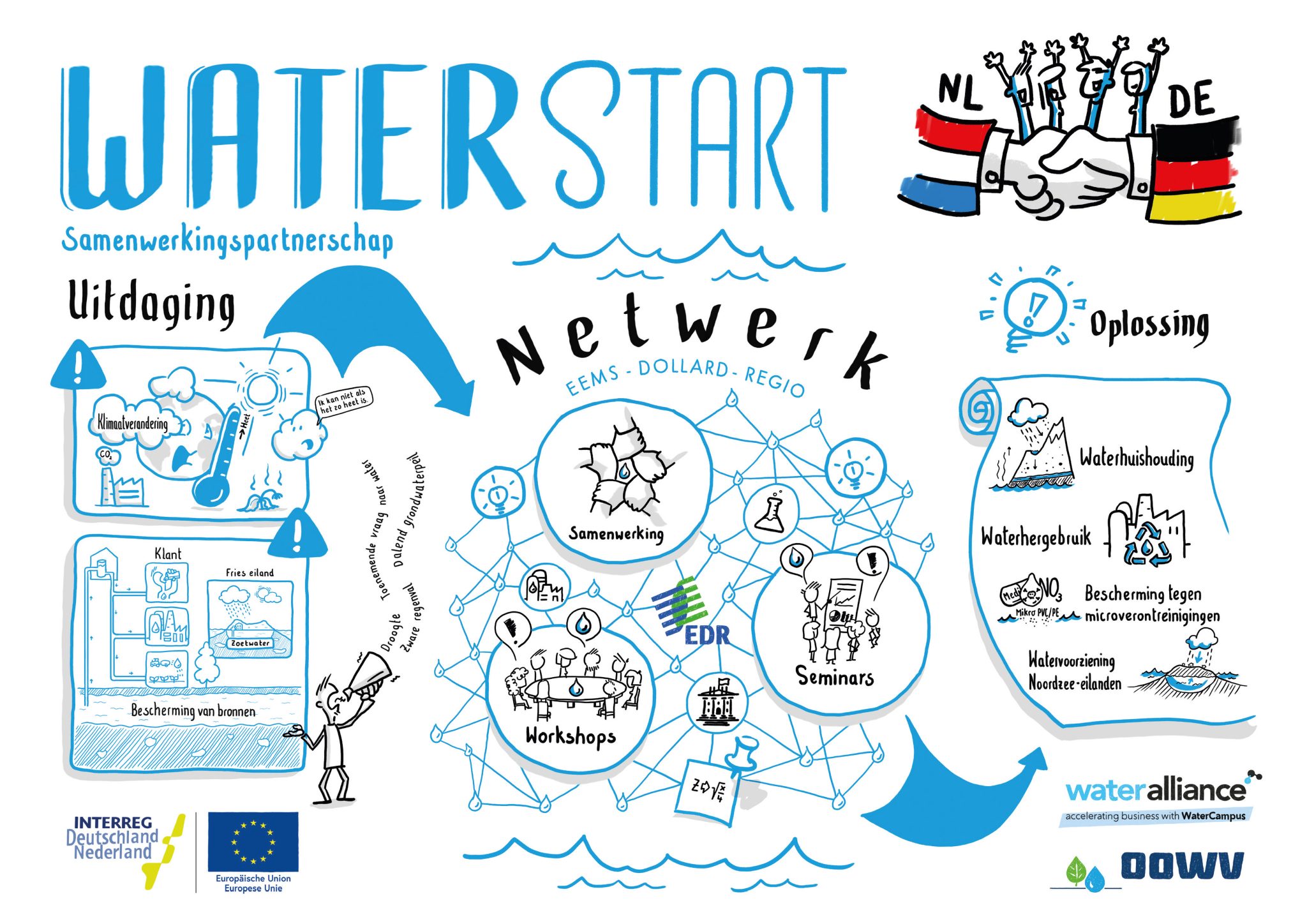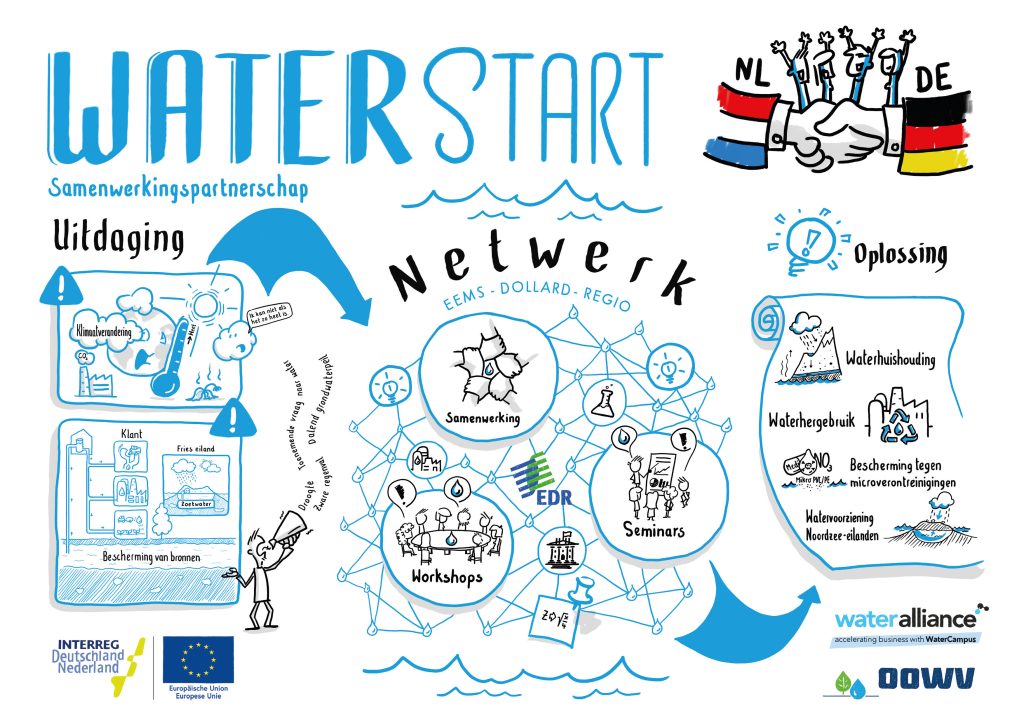 Defined priorities for Interreg VI:
1 More innovative programme area
2 Greener programme area
3 Working together on a connected border
4 A Europe closer to its citizen in the border area
Focus themes are;
• Agro & food
• Health & care
• HTSM
• Energy & climate
• Integration, education & labor market
Inttereg VI has a duration of 4 years with a maximum of 10 partners, with a minimum of 2 partners from both the Netherlands and Germany.
Following this presentation Silke Mollenhauer (OOWV) and Stefan Bergsma (Water Alliance) presented the results of the project WaterStart. Exciting topics for further cooperation had emerged in the project: Water supply of the North Sea islands, sustainable management of the landscape water balance, water reuse and micro pollutants in water.
Philipp Kuntke from the Dutch research institute Wetsus showed examples of already successfully implemented joint projects in the field of hospital wastewater treatment. Afterwards, first project ideas for the new funding period were presented and discussed. The conclusion of the meeting was that there is already a lot of competence in the field of water management on both sides of the border and that now the project ideas will be further developed.
Presentation slides: