Empower People offers an executive MBA Program in Water Management. The MBA is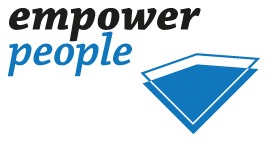 offered in an online learning environment, giving candidates from all over the world the chance to participate. In eight modules, participants learn about all management related topics supported with practical examples from the water sector. The following topics will be discussed:
– Environment
– Strategy
– Organization
– Innovation
– Human Resource Management and Social Capital
– Finance
– IT
Each module takes around 3 months to finish. Each participant receives individual coaching from a professor to get the most out of the learning experience.
The MBA is offered in cooperation with Wetsus (Center of Expertise for Sustainable Water Technology), the HEMA Academy (online learning environment) and the Lemniscaat School of Management.
Should you be interested in the MBA Water Management, please visit the website of empower people or send an e-mail to info@empower-people.nl